Clue: Rhymes with "Bledsoe" and is employed as a universal rallying cry
Answer: "Let's go!" Ever notice MLB players shout the phrase any time they make a big play? The Astros and Yankees are as guilty as anyone.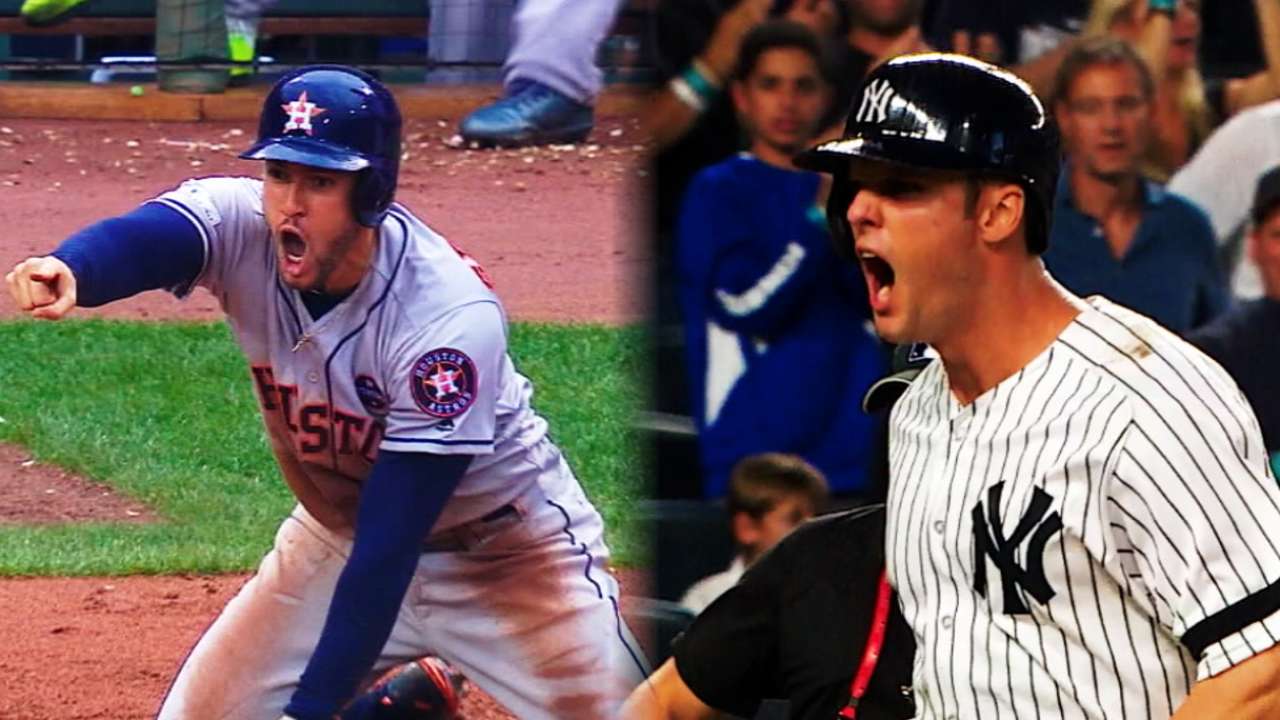 4:11 p.m. ET: Houston, we have a lineup
Dallas Keuchel, who fired six scoreless innings vs. the Yankees in the 2015 AL Wild Card Game, will be on the hill. The Astros' lineup is as follows:
George Springer, CF
Josh Reddick, RF
Jose Altuve, 2B
Carlos Correa, SS
Marwin Gonzalez, LF
Yuli Gurriel, 1B
Carlos Beltran, DH
Alex Bregman, 3B
Brian McCann, C
4:06 p.m. ET: So fresh, so clean
The paint has dried and the ALCS logo is looking pristine.
3:45 p.m. ET: Yankees announce lineup
Masahiro Tanaka, who beat the Indians in Game 2 of the AL Division Series presented by Doosan, will get the start. The Yanks will go with the following lineup:
Brett Gardner, LF
Aaron Judge, DH
Didi Gregorius, SS
Gary Sanchez, C
Starlin Castro, 2B
Aaron Hicks, CF
Greg Bird, 1B
Matt Holliday, DH
Todd Frazier, 3B