There's no telling what will happen between now and Opening Day 2018. But Alfaro has now homered in three of his last six games (four overall) while batting .317 since being recalled from Triple-A Lehigh Valley on Aug. 4.
Manager Pete Mackanin remained noncommittal.
"We've got three guys competing to be the No. 1 catcher," he said. "That's the way I look at it."
There are a few reasons why Mackanin isn't going to jump to any conclusions. One is that baseball people are always reluctant to put too much stock in what they see in September. Another is that while Alfaro has a reputation for being an offensive player, he batted .241 with seven homers in 342 at-bats for the IronPigs this year.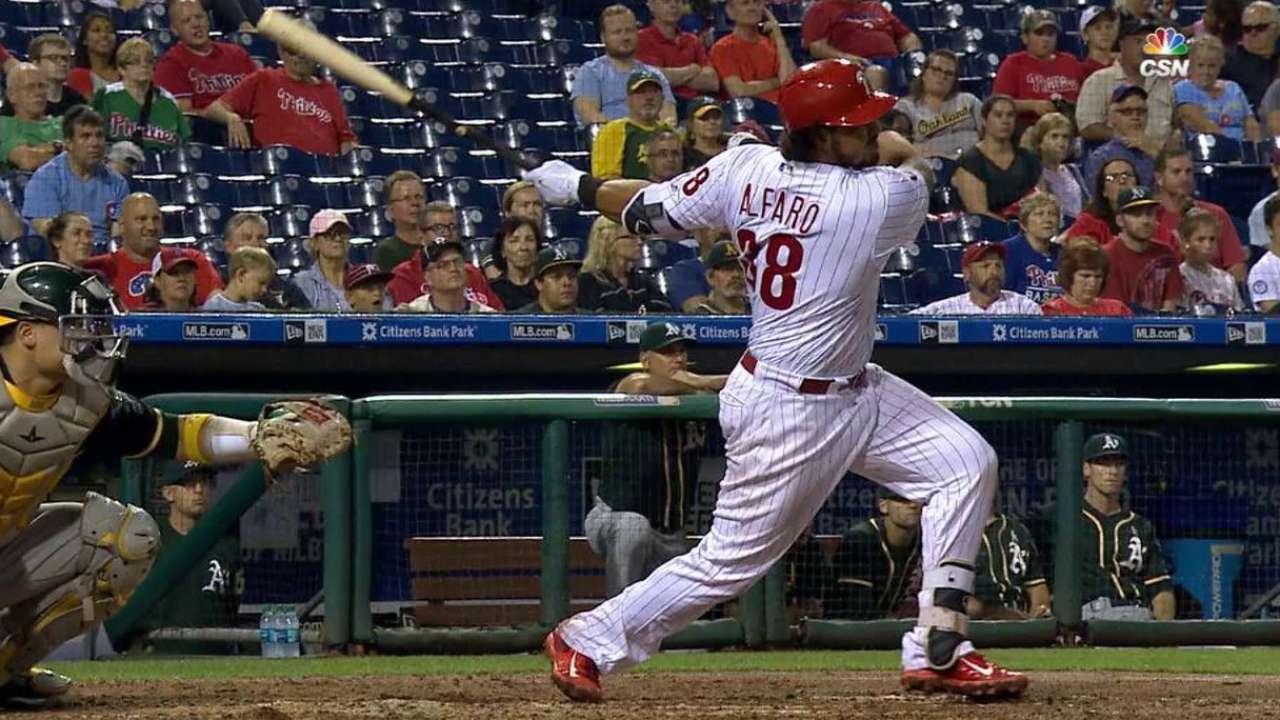 And, most significantly, defense is paramount for catchers, and Alfaro still has to refine that part of his game. And he knows that. Asked what he feels he needs to show the Phillies from now until the end of the season, he didn't hesitate.
"Defense," he said. "I try to help my pitchers. I'd like them to feel comfortable. I'm just trying to call good games. That's all I'm thinking about. Just to give 100 percent to my pitchers.
"I don't really think about next year. We're just trying to compete every game, and that's all we're trying to do. Just win games now. Whatever I can do to help. I just give 100 percent every ball game. I'm just trying to have fun. If somebody wins the spot, I mean, he'll play hard and do whatever he has to do. I'm just going to try to compete. That's all."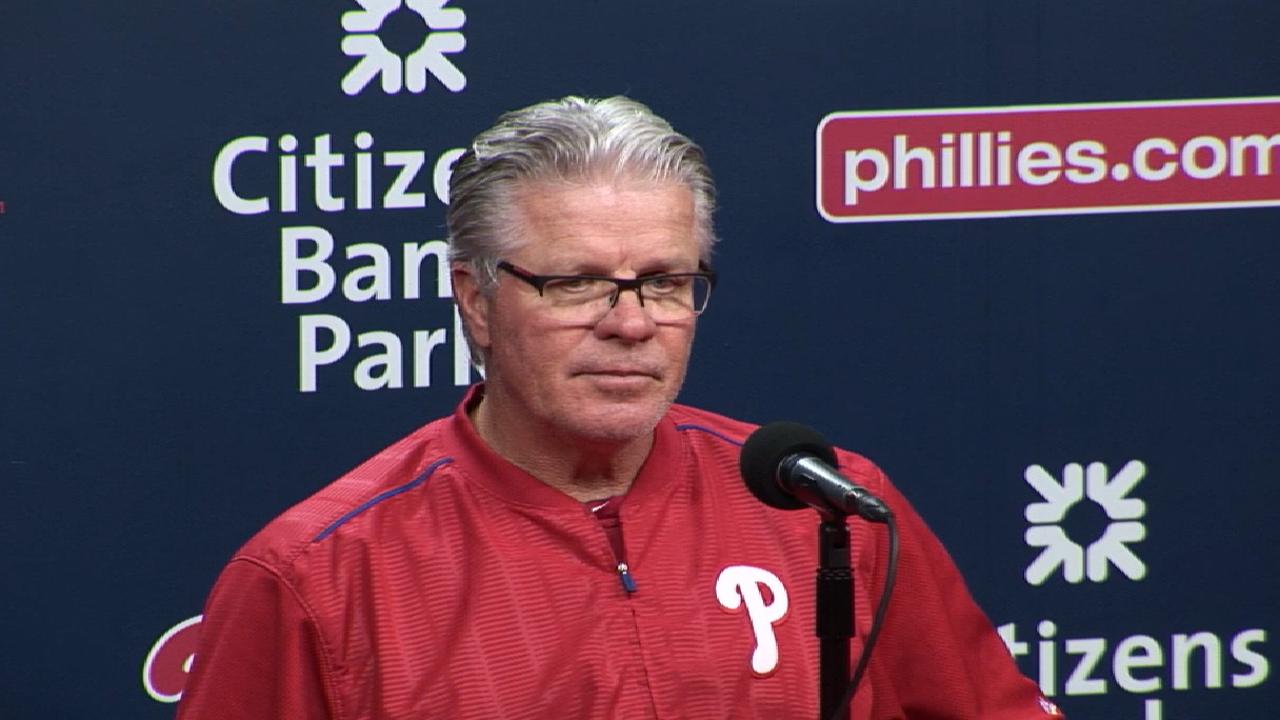 Alfaro noted that having a former catcher, Dusty Wathan, as his Triple-A manager was a big help.
"We talked a lot about calling the game, even between innings and in the dugout. I tried to be close to him and ask him about the game," he said.
Said Mackanin: "The test of a player's ability is stretched out over six months, and you have to take that into consideration. We've all heard that. That you have to take Spring Training performances as well as September with a grain of salt. But we're getting some good ideas on the quality of at-bats we're seeing.
"Alfaro's got [82] at-bats. I really like what I see. The thing I like the most, more than his hitting, is game-calling. I like the way he calls a game. Catching is a defensive position. You want a good defensive catcher. That's No. 1. And hitting is the bonus. I think he's going to hit. He has improvements to make as a catcher. But I like a lot of the things he's doing."
Paul Hagen is a reporter for MLB.com and covered the Phillies on Saturday. This story was not subject to the approval of Major League Baseball or its clubs.