How do these two great teams compare? Let's break it down position by position. Batting numbers are presented with traditional BA/OBP/SLG and Weighted Runs Created Plus, or wRC+, a park- and league-adjusted number where 100 is set as "league average" for easy comparison.
• Gear up for the World Series:Astros | Dodgers
Game
Date
Air time
Game time 
Matchup
TV
Gm 1
Oct. 24
7:30 p.m.
8 p.m.
HOU vs. LAD
FOX
Gm 2
Oct. 25
7:30 p.m.
8 p.m.
HOU vs. LAD
FOX
Gm 3
Oct. 27
7:30 p.m.
8 p.m.
LAD vs. HOU
FOX
Gm 4
Oct. 28
7:30 p.m.
8 p.m.
LAD vs. HOU
FOX
*Gm 5
Oct. 29
8 p.m.
LAD vs. HOU
FOX
*Gm 6
Oct. 31
7:30 p.m.
8 p.m.
HOU vs. LAD
FOX
*Gm 7
Nov. 1
7:30 p.m.
8 p.m.
HOU vs. LAD
FOX
 Catcher
With all due respect to the quality Houston pair of Brian McCann and Evan Gattis, Dodgers backstops Austin Barnes and Yasmani Grandal have the edge. The Dodgers' catchers (.261/.343/.468, 30 homers, 116 wRC+) outhit their Astros counterparts (.251/.318/.445, 30 homers, 104 wRC+). They were better at catching runners, putting up a slightly above-average 29-percent caught-stealing rate compared to Houston's Major League-worst 12 percent. And they were far better at pitch framing, topping the big leagues with +34 framing runs, well above Houston's -6. 
Advantage: Dodgers
 F
irst base
Cody Bellinger, the nearly guaranteed unanimous choice for National League Rookie of the Year Award winner, has followed up his smashing debut season (.267/.352/.581, 39 homers, 138 wRC+) with a productive October, hitting two more homers and flashing a fantastic glove. That's enough to give him an edge over Yuli Gurriel, though Houston's first baseman has also had a strong season (.299/.332/.486, 118 wRC+), and he's having a good postseason, too. 
Advantage: Dodgers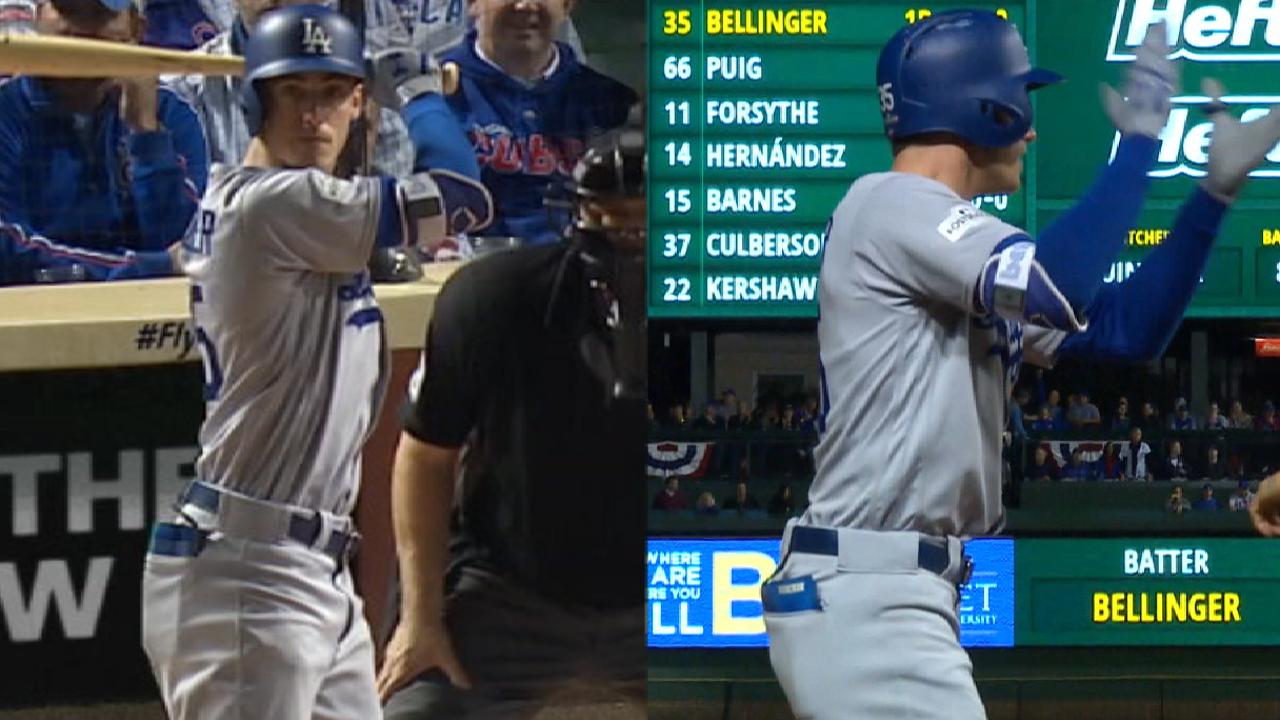 Second base
There's no bigger mismatch at any position than at second base, where Jose Altuve put up an unbelievable season (.346/.410/.547, 24 HR, 32 SB, 160 wRC+) that may very well result in an American League MVP Award. Somehow, he got even better in October — merely hitting .400/.500/.775 with five homers in 11 games. While Logan Forsythe (.224/.351/.327, 90 wRC+) is a better player than he showed in 2017, this isn't close. 
Big advantage: Astros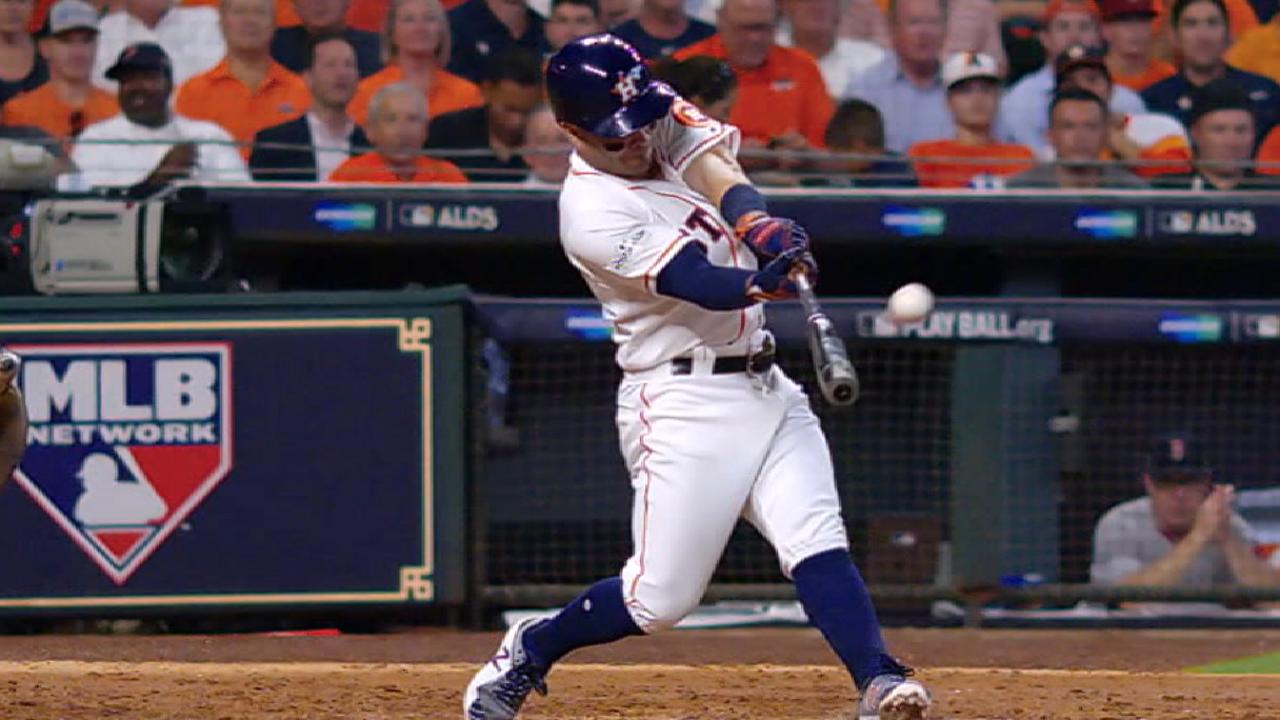 Shortstop
Hopefully we're going to see a matchup of two of the most exciting young shortstops in the Majors, as both Corey Seager (.295/.375/.479, 127 wRC+) and Carlos Correa (.315/.391/.550, 152 wRC+) had fantastic second full seasons. Seager's the better defender, but Correa has more power. I say "hopefully" because Seager missed the entire NL Championship Series presented by Camping World with a back injury. The Dodgers are optimistic he'll be available, but no one's sure what condition he'll be in. And while Chris Taylor and his breakout .288/.354/.496 (126 wRC+) line or solid backup Charlie Culberson would step in, they're not Correa. Just about no one is.
Advantage: Astros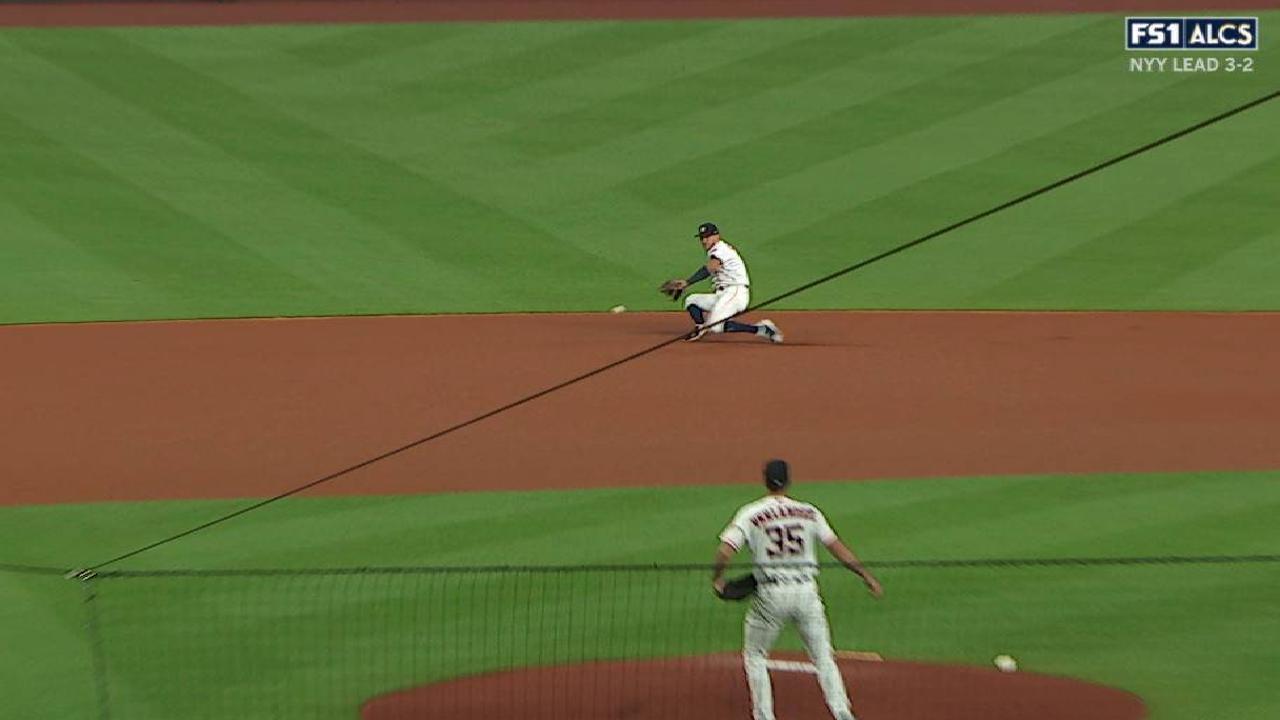 Third base
That this one isn't all that close says a lot more about the level of superstar that Justin Turner has become than it does about Houston's young Alex Bregman, who had a good season (.284/.352/.475, 122 wRC+) and has impressed with the glove, though his October bat has been relatively quiet (.190/.244/.381). Turner, meanwhile put together an MVP-caliber season (.322/.415/.530, 151 wRC+), which he has followed up with a strong postseason, knocking three homers, including the unforgettable walk-off in Game 2 of the NLCS.
Advantage: Dodgers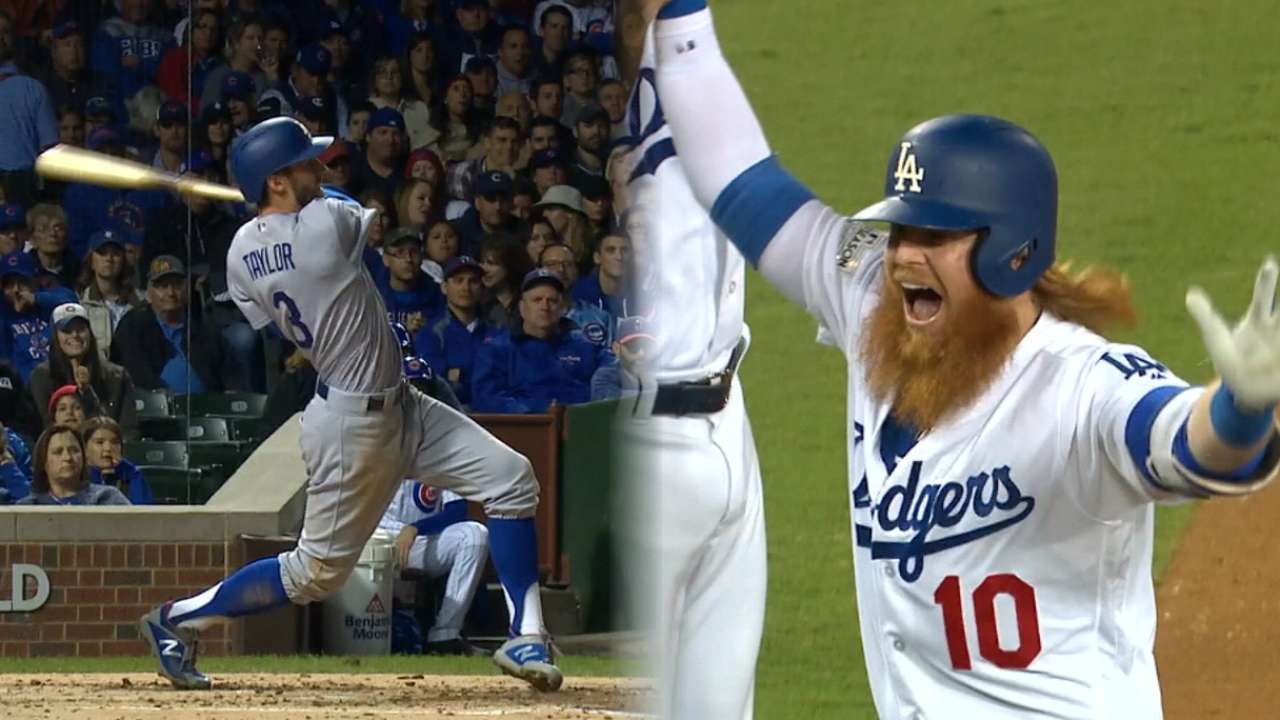 Left field
Houston's Marwin Gonzalez had a breakout year, hitting .303/.377/.530, 144 wRC+ while starting at five positions, though he has gone cold in the postseason (.162/.244/.216). Gonzalez's full-season production gives him the advantage, though Dodgers manager Dave Roberts has some interesting platoon options. Enrique Hernandez can't hit righties (career .207/.265/.324, 63 wRC+), but he smashes lefties (career .270/.364/.518, 137 wRC+) — as we saw in the final game of the NLCS — and he ought to start in Game 1 against Dallas Keuchel. Against righties, Roberts can call on various combinations of Curtis Granderson, Joc Pederson, or Andre Ethier, though each has his flaws: Granderson hasn't hit since arriving, Pederson was demoted to the Minors in August and Ethier has missed most of the last two full seasons due to injuries.
Slight advantage: Astros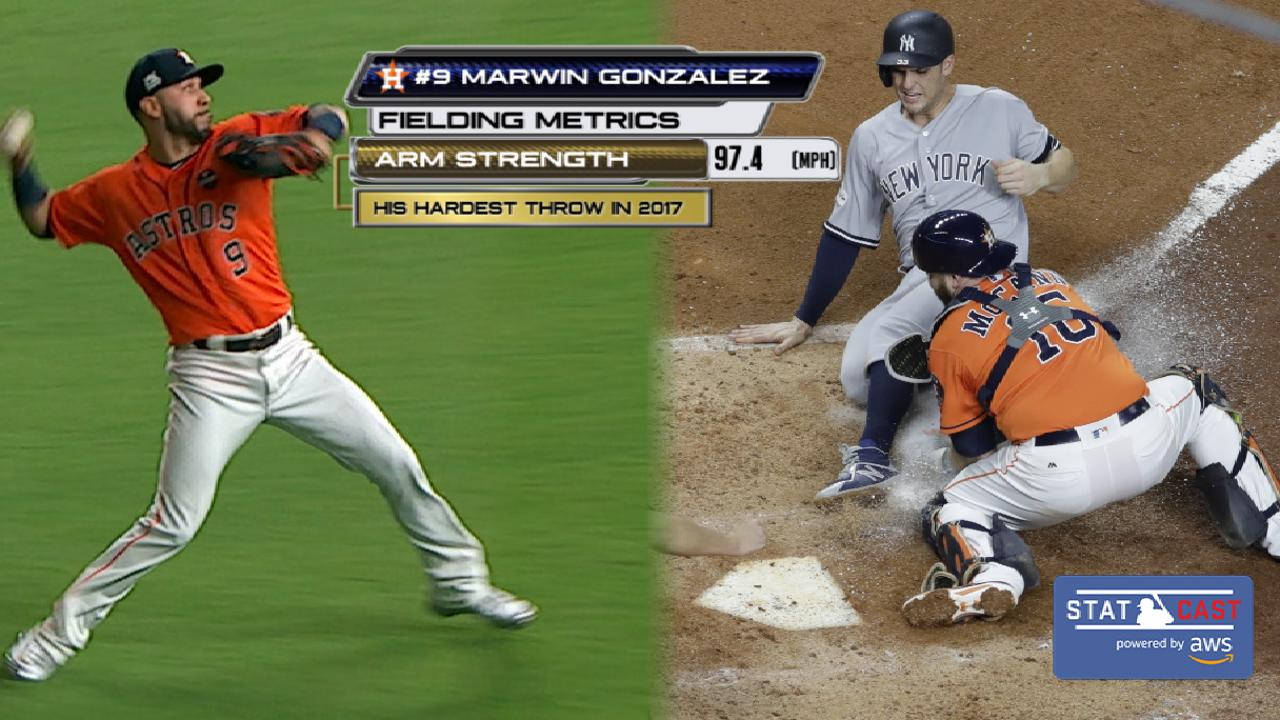 Center field
This one, in part, depends on the health of Seager, because if he can't go, then Taylor could be at short, not here, requiring Pederson or Granderson to step in. Either way, this is still a Houston advantage. While Taylor was fantastic in winning co-MVP of the NLCS, he's still not the all-around star that George Springer (.283/.367/.522, 140 wRC+) is. 
Advantage: Astros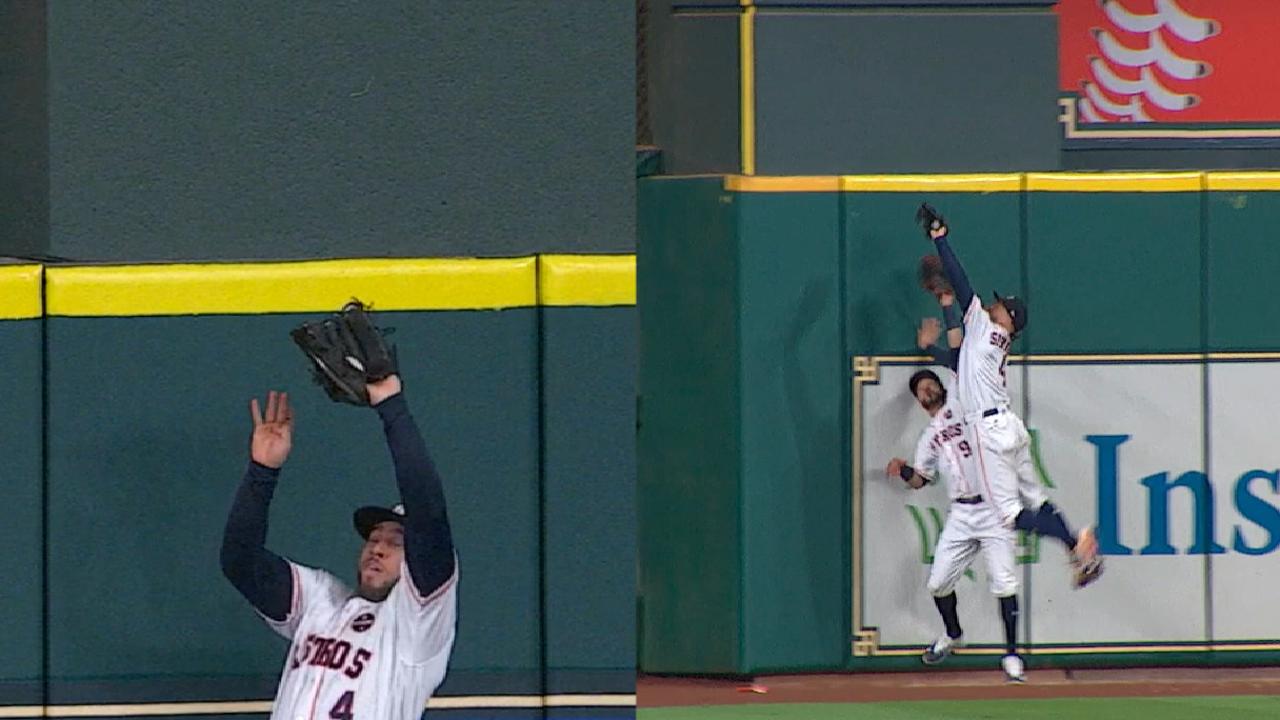 Right field
Barely more than a year ago, Yasiel Puig and Josh Reddick were teammates, sort of. Reddick's arrival via trade from Oakland resulted in Puig's demotion. But that was then, and this is now. Puig is coming off a very good season with the Dodgers (.263/.346/.487, 117 wRC+), while Reddick's first year with Houston was slightly better (.314/.363/.484, 127 wRC+). This is a tie, though, because Puig's a superior defender and because it's difficult to completely overlook just how different their Octobers have been. Puig (.414/.514/.655) has been locked in in a way we've rarely seen him, while Reddick (.171/.227/.171) nearly went through the entire ALCS hitless, before collecting one in Game 7. 
Advantage: Tie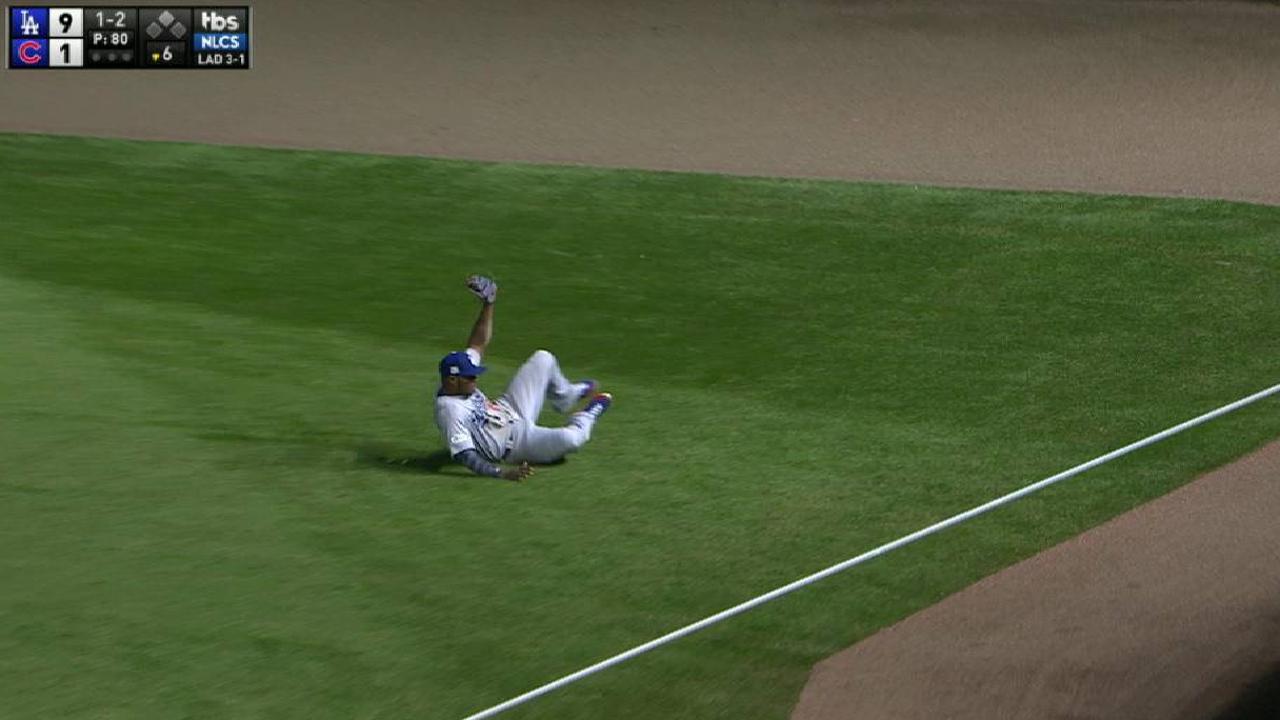 Starting pitchers
Both sides will start Game 1 with ace lefties in Clayton Kershaw and Keuchel. Both teams will turn to ace-level righties acquired via summer trade soon after in Yu Darvish and Justin Verlander. All will be fully rested. We'll call it a tie atop the rotations, but the Dodgers get a slight edge because of the depth that follows, namely that Rich Hill is the best of the remaining starters. Charlie Morton was fantastic in Game 7 of the ALCS, but he also surrendered seven runs in Game 3 of the ALCS, and it's unclear if Brad Peacock or Lance McCullers Jr. would start a Game 4. Both sides are talented, and this is very close. It's easy to break a tie by going with the side that has the Majors' best pitcher. 
Slight advantage: Dodgers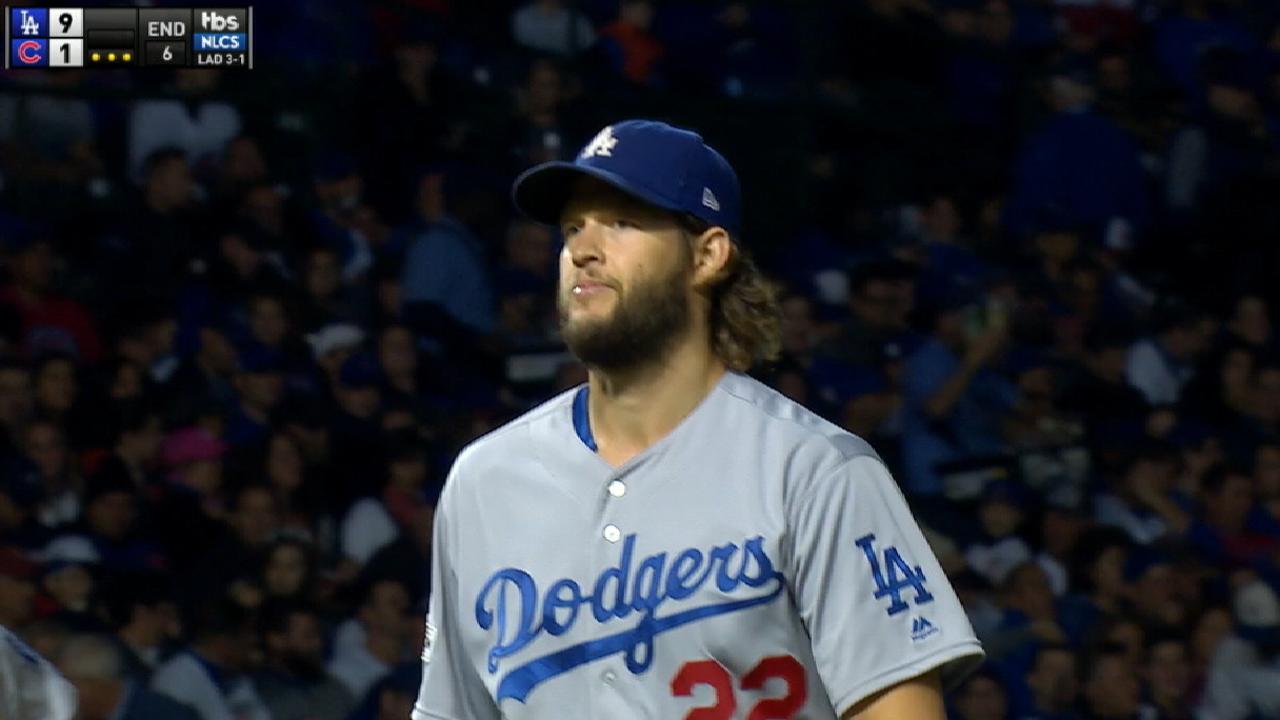 Relief pitchers
While McCullers was outstanding out of the bullpen to finish off Game 7 vs. the Yankees, there's a reason Astros manager A.J. Hinch has been all too happy to push Verlander as hard as he can: Houston's bullpen has underperformed in the postseason, allowing a 5.03 ERA in 34 innings. Meanwhile, the Dodgers' bullpen — mainly Kenley Jansen, but also Kenta Maeda, Brandon Morrow, and Tony Cingrani — has been untouchable. Los Angeles relievers have pitched 28 2/3 innings. They've allowed three earned runs (an 0.94 ERA) and somehow put up a 32-2 strikeout-to-walk ratio. The non-Jansen bullpen, in years past, has been the team's Achilles heel in October. This year, it's a strength.
Advantage: Dodgers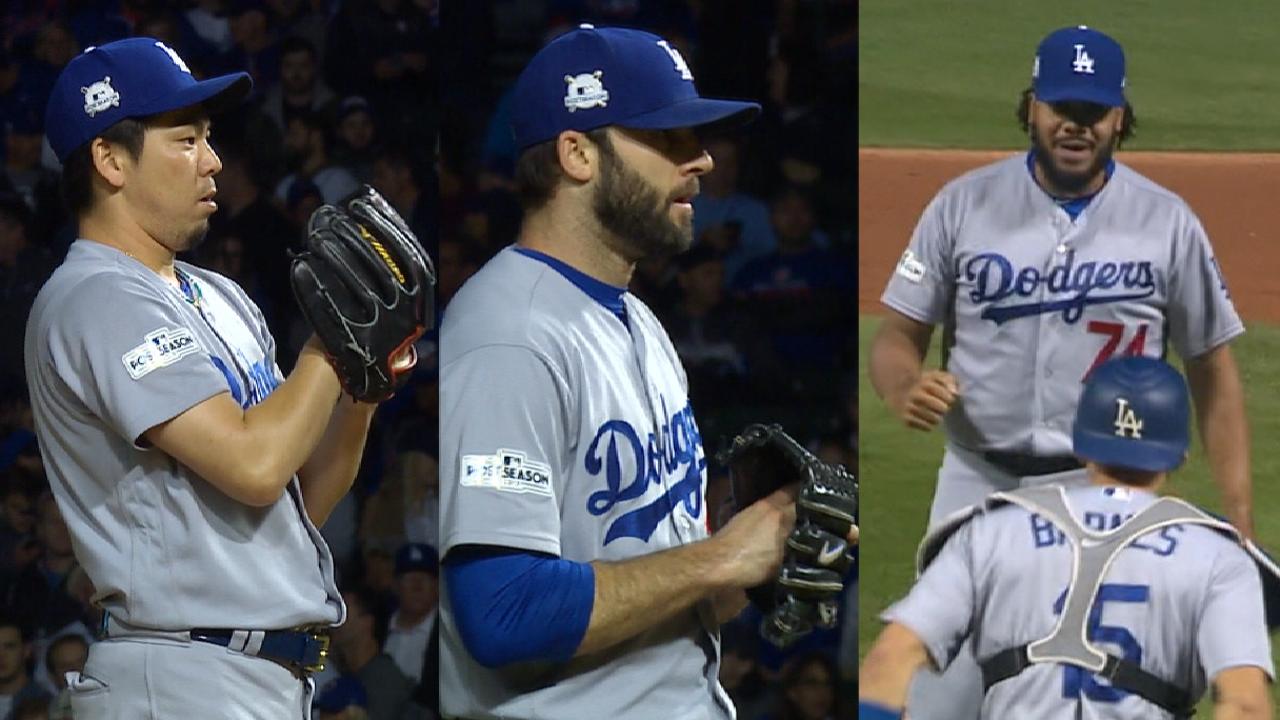 Designated hitter/bench
Both sides will have the opportunity to mix and match, given that there's some platoon situations at play and that the first two games will be played without the DH. The Astros generally don't make much use of their bench, as backup outfielders Cameron Maybin and Derek Fisher combined for just five plate appearances during the ALCS, and third catcher Juan Centeno has one plate appearance in two series. They'll likely be joined by regular DH and ALCS Game 7 homer hero Gattis andCarlos Beltran, who had a disappointing year overall (.231/.283/.383, 76 wRC+) and will probably see limited time against the lefty-heavy Dodgers rotation due to his struggles against southpaws this year (.185/.228/.277, 34 wRC+). For L.A., much depends on Seager's health and the day's lineup, but Roberts will usually be able to call upon Grandal, Chase Utley and whoever of Ethier, Hernandez, Granderson and Pederson isn't starting in left. Both teams are deep, but the Dodgers are slightly deeper.
Slight advantage: Dodgers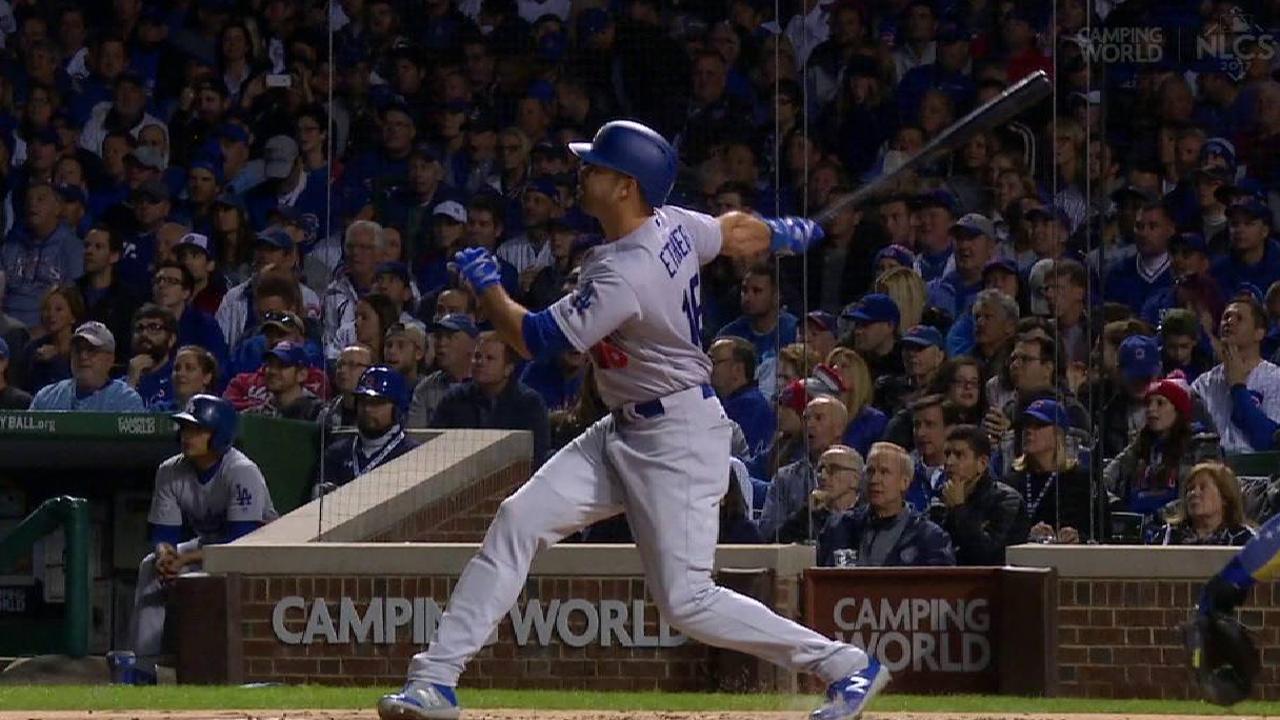 Mike Petriello is an analyst for MLB.com and the host of the Statcast podcast. He has previously written for ESPN Insider and FanGraphs. This story was not subject to the approval of Major League Baseball or its clubs.