Contreras had looked back at Happ to see where he was. This was Contreras' second start since coming off the disabled list with a right hamstring injury, and the Cubs have told him to be careful running the bases.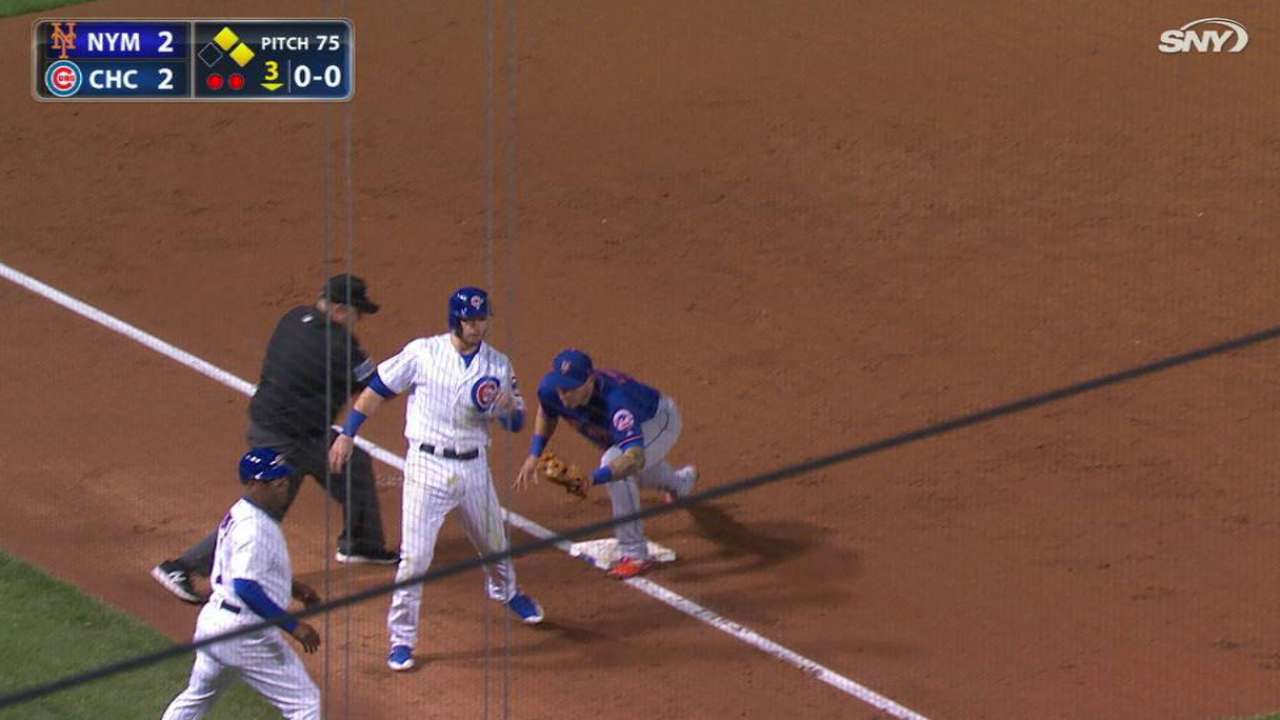 The Cubs were able to rally from the misstep and beat the Mets, 17-5. Contreras drove in three runs, Albert Almora Jr. came off the bench to drive in a career-high six runs, and Javier Baez added a solo home run among four hits.
The baserunning in the third was a teaching moment for the young Cubs.
"It shouldn't happen," Cubs manager Joe Maddon said. "In that situation, if you're running into third base, if you're in jeopardy of not making it, you just stop. There's nothing wrong with doing it to make sure the other run scores. You've got to be safe or stop.
"On the other side, the lead runner has to run hard through home plate. It's [Baseball] 101. I didn't see Willson completely. I asked him to not run hard, so that's part of it also. But if you're the runner going first to third, I'm good. if you're in jeopardy of being out, you have to stop and make sure the run scores."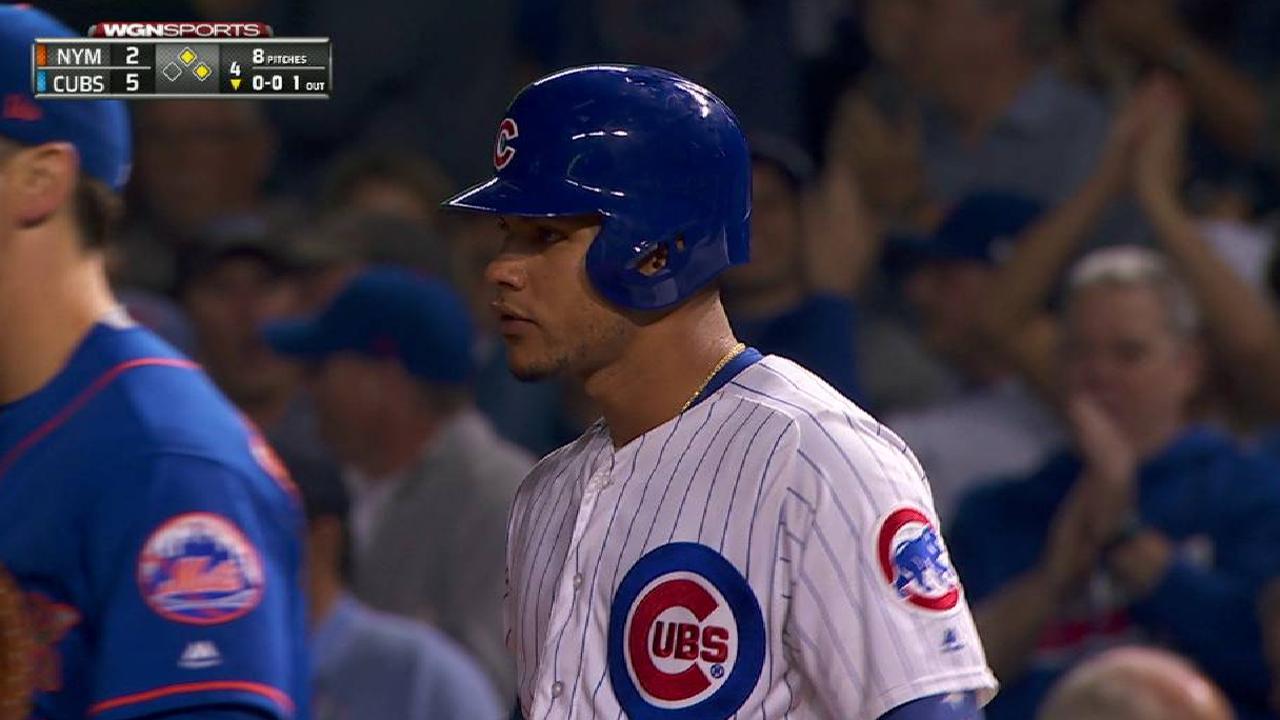 Third-base coach Gary Jones told Contreras to slow down as he rounded third.
"When I turned around third base, [Jones] told me, 'Go easy, just go easy,'" Contreras said. "I didn't realize Happ went to third, and that's why I slowed down a little bit. It just happened. Thank God we were able to come back and score a lot of runs."
They certainly did. The 17 runs tied a season high, and it was the third time the Cubs reached that mark this year. They'd had three 17-plus-run games in the previous eight seasons combined.
"Even when we mess up that play or miss opportunities early to score runs, it does not change their attitude, which is a good thing," Maddon said.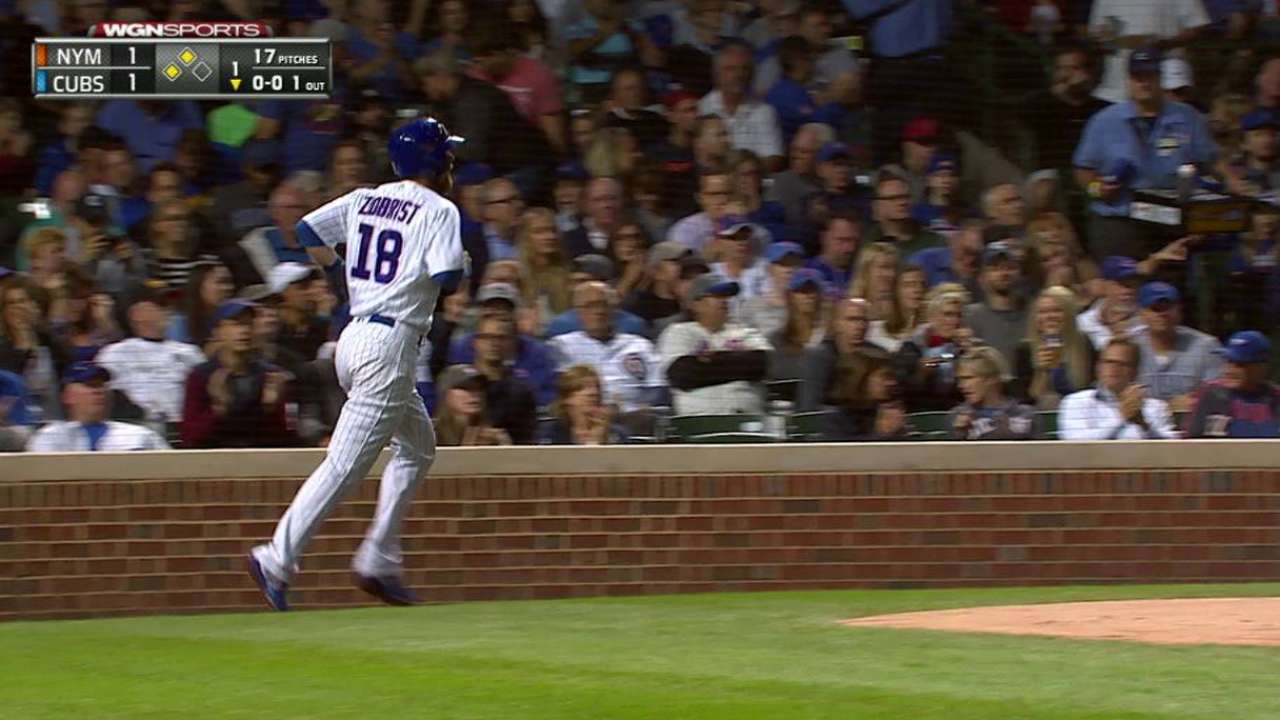 Contreras had shined in the second inning when he and Baez combined to pick off Travis Taijeron at second. According to Statcast™, Contreras had a pop time of 1.87 seconds, his third-fastest of the season to get an out at second. The throw was 85.1 mph.
"That was a nice play that I made with Baez," Contreras said. "I think it was the right time to make a pick to second base. He was making a big secondary lead. I didn't have a doubt to throw."
With the win, the Cubs have a 2 1/2-game lead over the Brewers and three over the Cardinals in the National League Central. It's been encouraging, especially after Milwaukee swept Chicago at Wrigley Field over the weekend.
"This team has been playing really well the last few games," Contreras said. "The energy has been higher than before. We just need to keep going. We have a really good team to make the playoffs. We have to take it one game at a time."
Carrie Muskat has covered the Cubs since 1987, and for MLB.com since 2001. She writes a blog, Muskat Ramblings, and you can follow her on Twitter @CarrieMuskat. This story was not subject to the approval of Major League Baseball or its clubs.