"It was definitely a weight lifted off my shoulders there, get the monkey off my back," Hays said of the single. "Get the first hit and carry it into a couple more good ABs and putting a good swing on a good pitch to hit that last AB."
Just like Sisco's first hit, the ball retrieved in the visiting dugout was secured by third baseman Manny Machado, who jokingly faked a throw into the stadium stands of the precious souvenir. Hays' first hit came off of Yankees starter Jordan Montgomery, a one-out single to center field to give the O's their second hit of the game.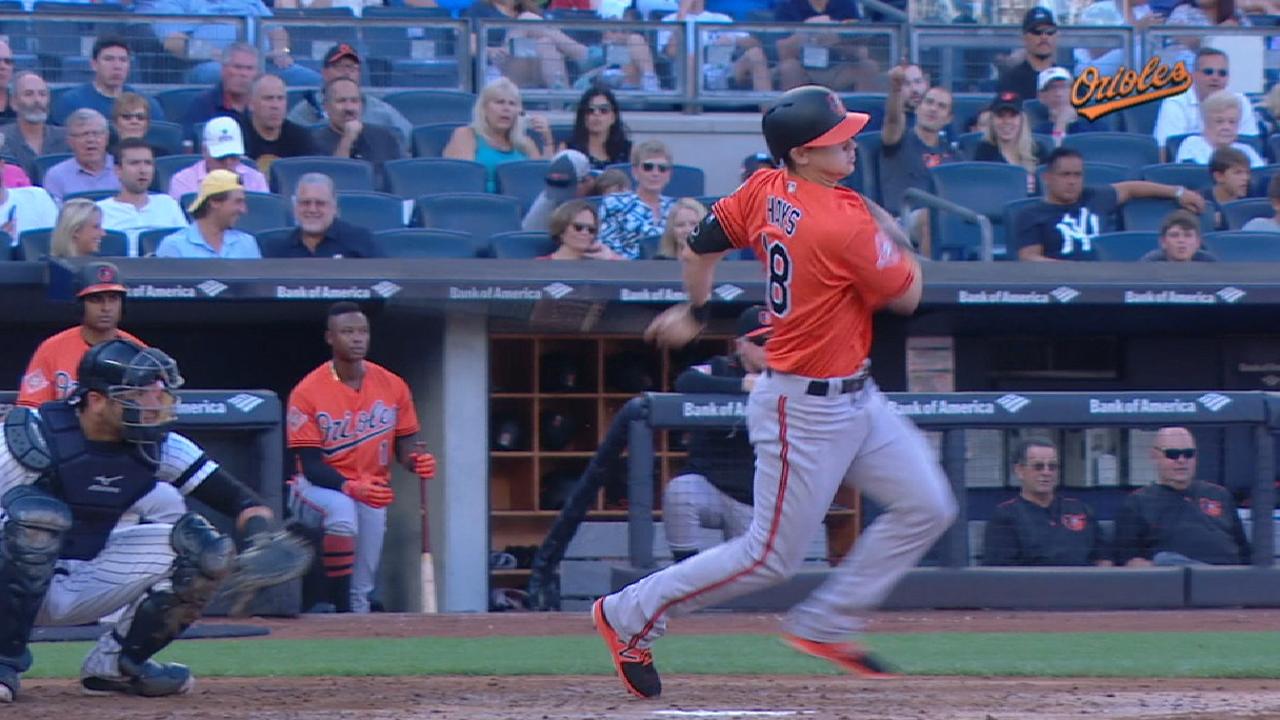 Hays' homer came on a 1-0 Chasen Shreve fastball with one out in the ninth and scored J.J. Hardy. Hays also got that ball back, which was caught in the bleachers by Yankees fans, and manager Buck Showalter planned on helping the young outfielder commemorate the moment as well.
"I don't care how long, how painful it is, anything that's not in the Orioles' best interest is painful for all of us. But you do need to step back and realize what huge moments those are for those two young men, regardless of where it's at and what venue it's at. They're almost trying to hide their elation," Showalter said of Hays, who has made three starts, and Sisco. "Since they were young boys they probably dreamed of moments like that. I gave Chance the lineup card, and I'm sure I'll give it to Austin. Those are huge moments for them."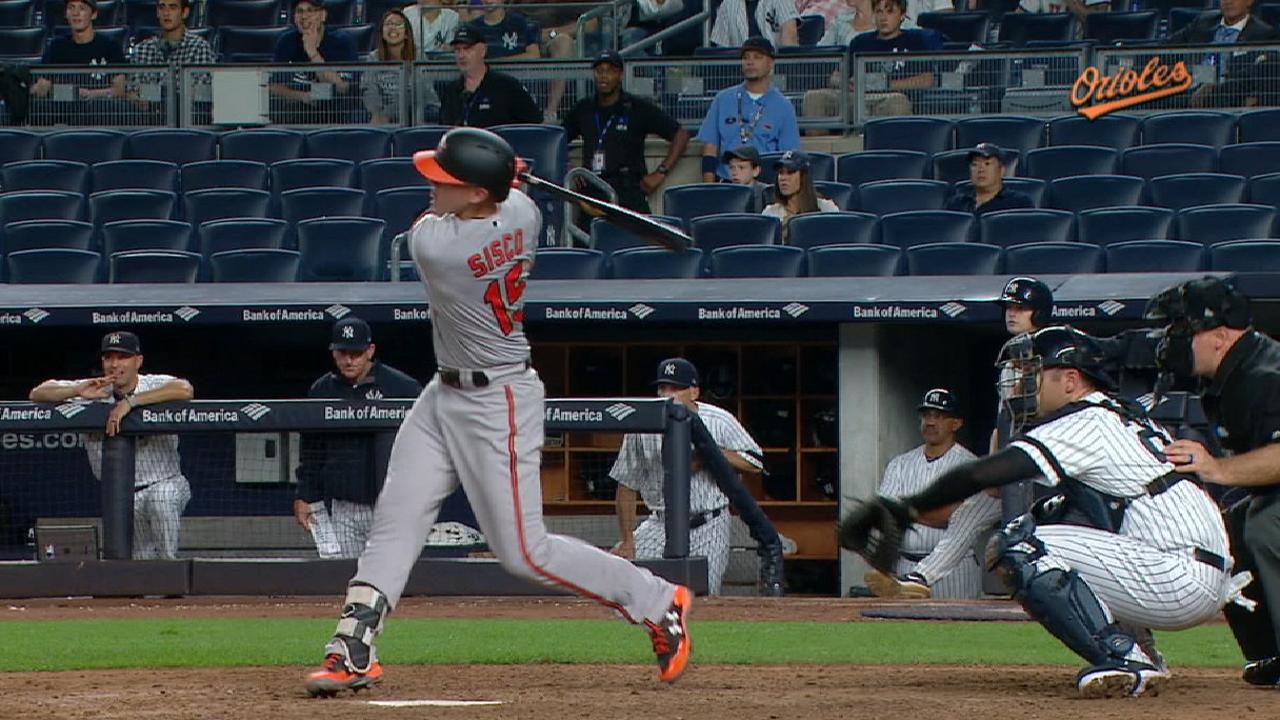 The 22-year-old Hays, who batted .329 with 32 home runs and 95 RBIs in 128 games equally divided between Double-A Bowie and Class A Advanced Frederick, is rated the O's No. 2 prospect by MLBPipeline.com.
Hays could be a factor in Baltimore as early as next spring, with the general consensus that the outfielder will be the organization's recipient of the Minor League Player of the Year Award. For now, though, Hays is trying to make the most of every opportunity and — like his teammates — optimistic the club can start to play better baseball.
"We're in a rough patch right here," he said, "but hopefully these upcoming games we can get something rolling and put together some wins."
Brittany Ghiroli has covered the Orioles for MLB.com since 2010. Follow her on Facebook and Twitter @britt_ghiroli, and listen to her podcast. This story was not subject to the approval of Major League Baseball or its clubs.