"We're really lucky," Indians relief ace Andrew Miller said. "They're a big part of what we've done as a team, and it probably goes a little bit unnoticed."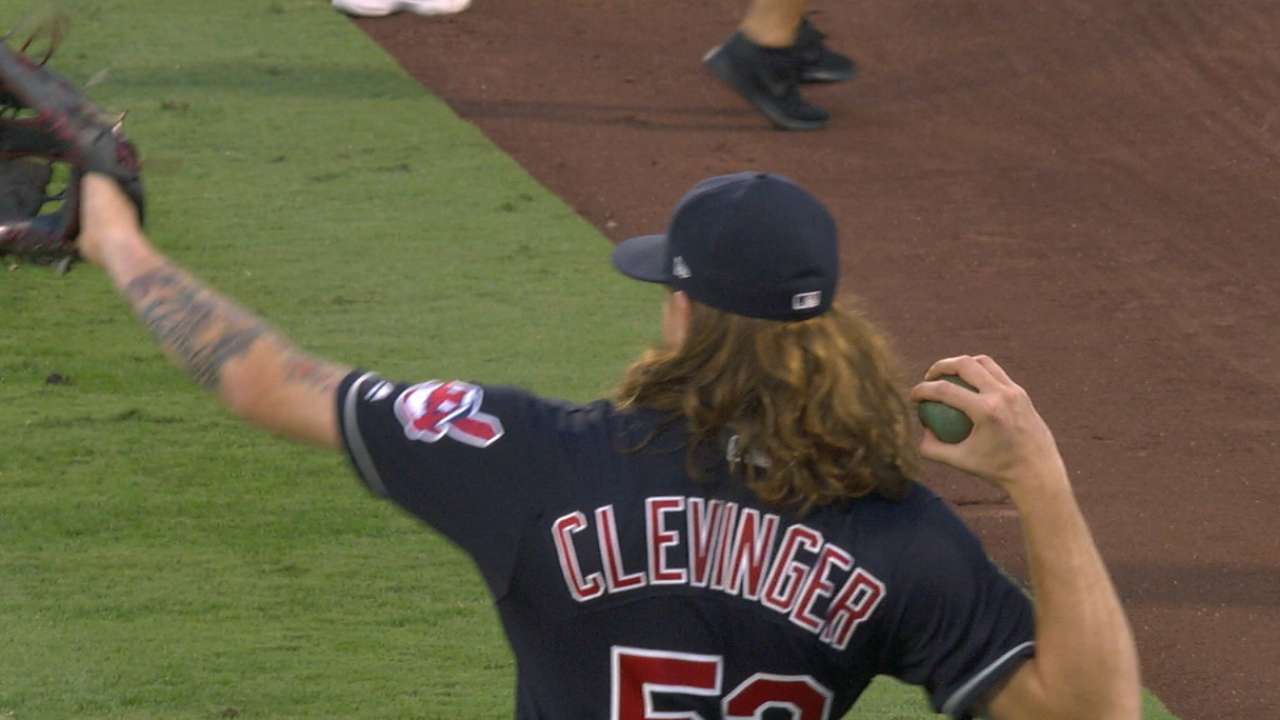 In Cleveland's latest win, which was the club's 25th in a span of 26 games, a stretch that includes the AL-record 22-game winning streak, Perez launched a home run and helped guide Mike Clevinger through another strong outing. The Indians boast arguably the best top-to-bottom pitching staff in baseball and rare is the game after which the pitchers do not praise Gomes or Perez for their part.
Gomes has been the starter since Opening Day, but Perez's innings have not been handled like a typical backup backstop. In Cleveland, it is a 1A and 1B situation with the catchers, and Perez has been garnering more playing time of late. Dating back to Aug. 24, when The Streak was off and running, Gomes and Perez have handled exactly 116 innings each. In September, Perez has caught 89 innings compared to 80 for Gomes.
"He's earned the at-bats," Indians manager Terry Francona said. "It's something I've wrestled with — how much to play him and how much to play Gomer. We'll see how it goes the next week or so. I think 'Berto has earned it."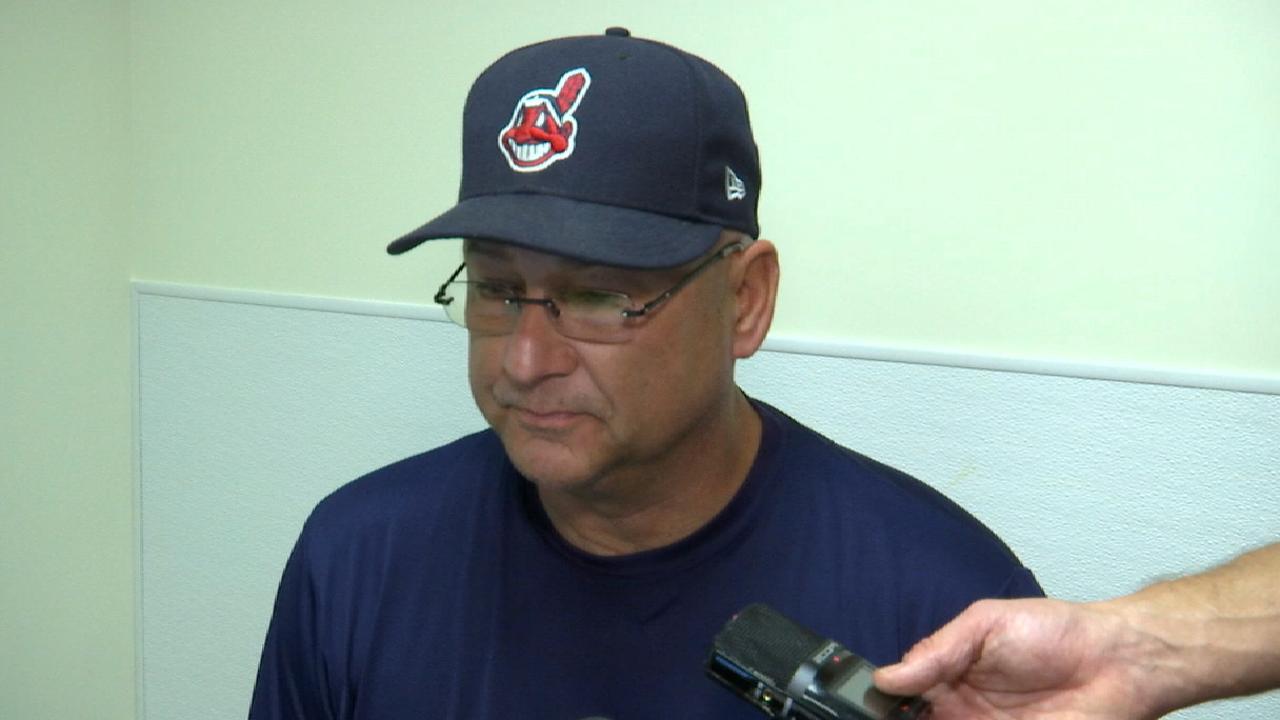 On the season, Perez's slash line is not that impressive: .224/.308/.393. Things have taken a much more positive turn over the past few weeks, though. Dating back to Aug. 17, the catcher's season average stood at .175 and he was admittedly getting caught up in staring at his stat line on stadium big boards. In 18 games since, Perez has hit .358 with six home runs, four doubles, 19 RBIs and a 1.188 OPS.
Perez made some physical, and mental, changes.
"It's just a little bit of an adjustment that I made," Perez said. "I got taller a little bit on my setup. And also, I stopped looking at the scoreboard. I think it's hard when you're hitting .170 and you look at the scoreboard and it's a lot of pressure on yourself. You're trying to raise your batting average with one swing. So, I don't try to do too much and just play the game."
It has all added up to more playing time, which Perez does not take for granted.
"The manager trusts in you. That's a good feeling," Perez said. "Like I always say, I'm trying to take advantage of my opportunity."
Perez has been doing just that, and it is not going unnoticed.
Jordan Bastian has covered the Indians for MLB.com since 2011, and previously covered the Blue Jays from 2006-10. Read his blog, Major League Bastian, follow him on Twitter @MLBastian and Facebook. This story was not subject to the approval of Major League Baseball or its clubs.