Baker was primarily referring to all that went wrong during this final game, one in which his offense finally showed some consistent life, yet one in which Max Scherzer experienced one of the most frustrating and weirdest innings of his career.
But Baker's simple statement could also apply to the totality of this five-game series, within which Stephen Strasburg displayed his dominance. The Nationals capably supported the seven-inning gem Strasburg provided in Thursday's Game 4 while still feeling the lingering effects of the flu. But the gem he provided when he opened Game 1 with five hitless innings went unrewarded by an offense that tallied a run in just four of the series' first 34 innings.
"Anytime you get to the end of a series like this and you don't win it, it feels like a missed opportunity," Nationals second baseman Daniel Murphy said.
Without the home runs Bryce Harper and Ryan Zimmerman hit in a five-run eighth that provided a comeback win in Game 2, the Nationals might have been swept. They totaled just two hits in their Game 1 loss and tallied just three more while squandering the nearly flawless effort Scherzer provided into the seventh inning of their Game 3 loss.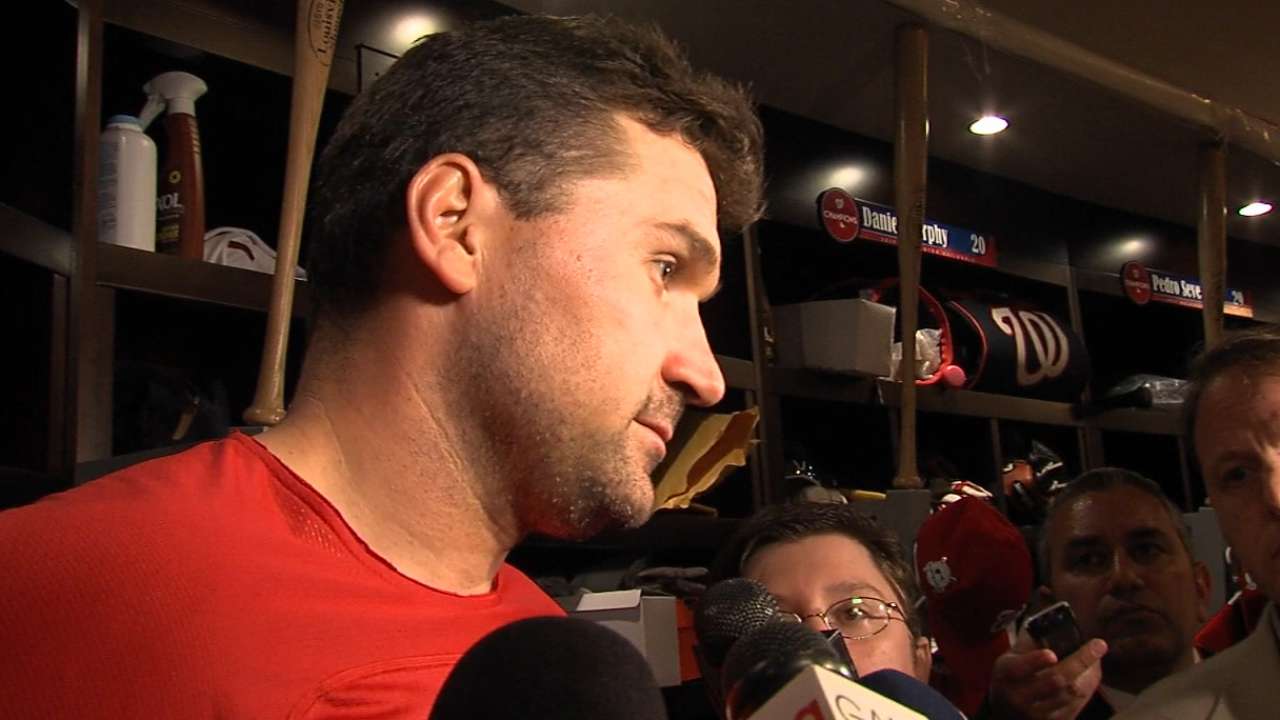 Leadoff hitter Trea Turner's role as a valuable catalyst was not felt until Game 4, when he snapped a 0-for-13 skid with a double that supplied the only run Strasburg and the bullpen needed in a shutout victory. Turner opened Thursday's bottom of the first with a single and was in position to score before being thrown out at the plate on a Bryce Harper groundout against a drawn-in infield.
This was a significant moment that got lost in the shuffle of the zaniness that transpired as the two clubs combined for 17 runs and 23 hits in the series finale.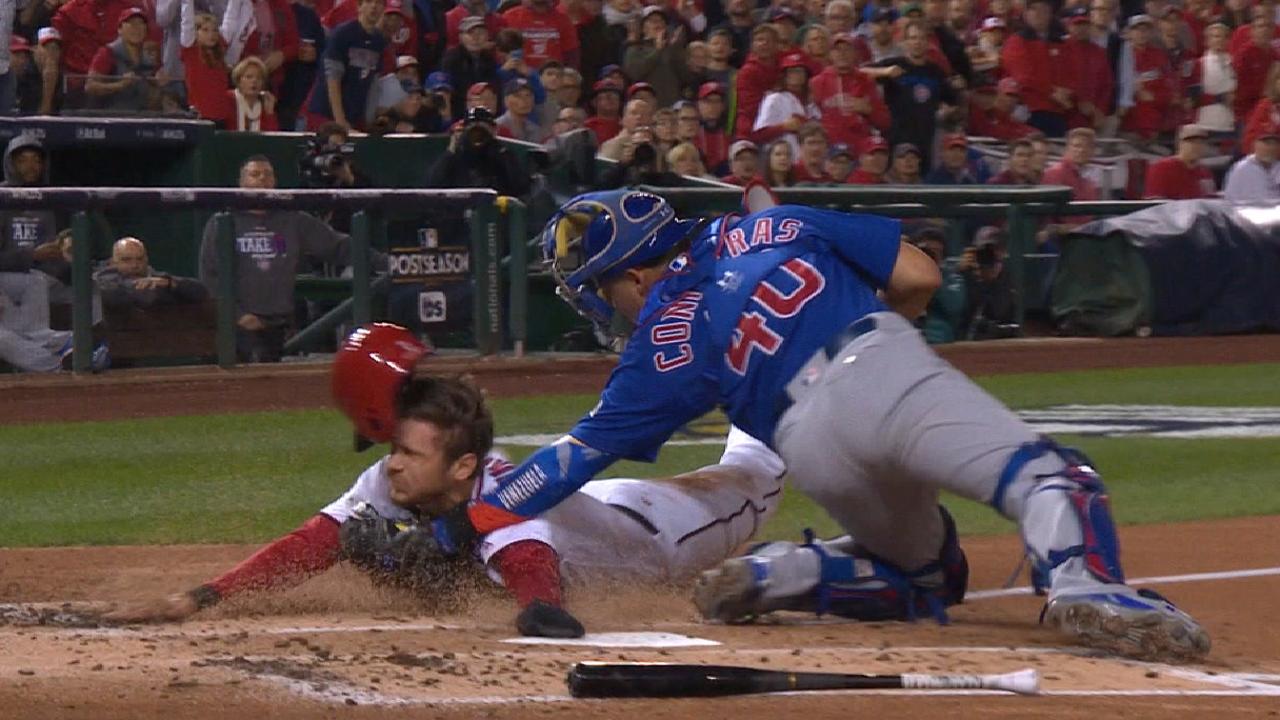 "Seriously, I'm still trying to wrap my head around this one," Nationals outfielder Jayson Werth said. "I just keep thinking of different stuff that was happening that was off the wall. I'll probably go watch the whole game back, re-live it, torture myself."
Playing what might have been his final game for a Nationals franchise he helped shape over the past seven seasons, Werth reached safely in four of his six plate appearances in Game 5. But his ninth-inning strikeout left him 3-for-18 during the series.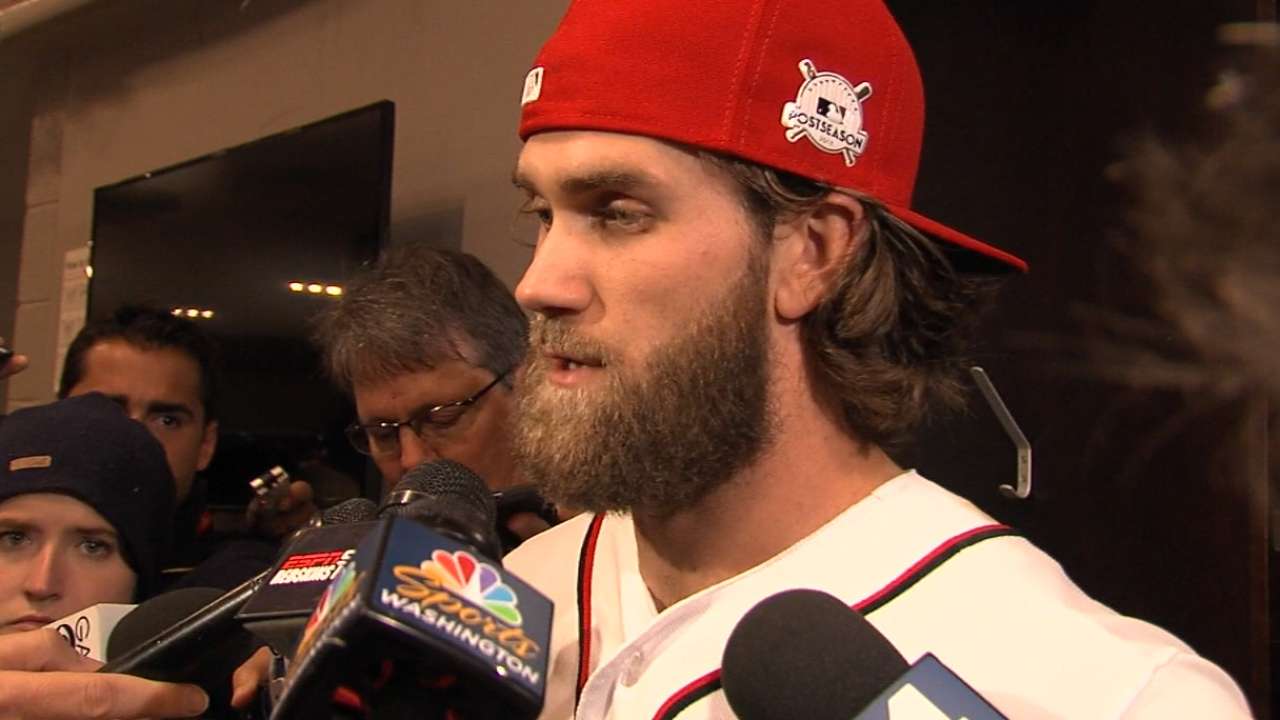 Maybe this season would have ended differently had Harper not missed most of the season's final two months and entered the postseason still trying to find his timing. Or maybe the more important injury was the right hamstring strain that pushed Scherzer's series debut back to Game 3 and denied him the chance to make two starts during this best-of-five battle.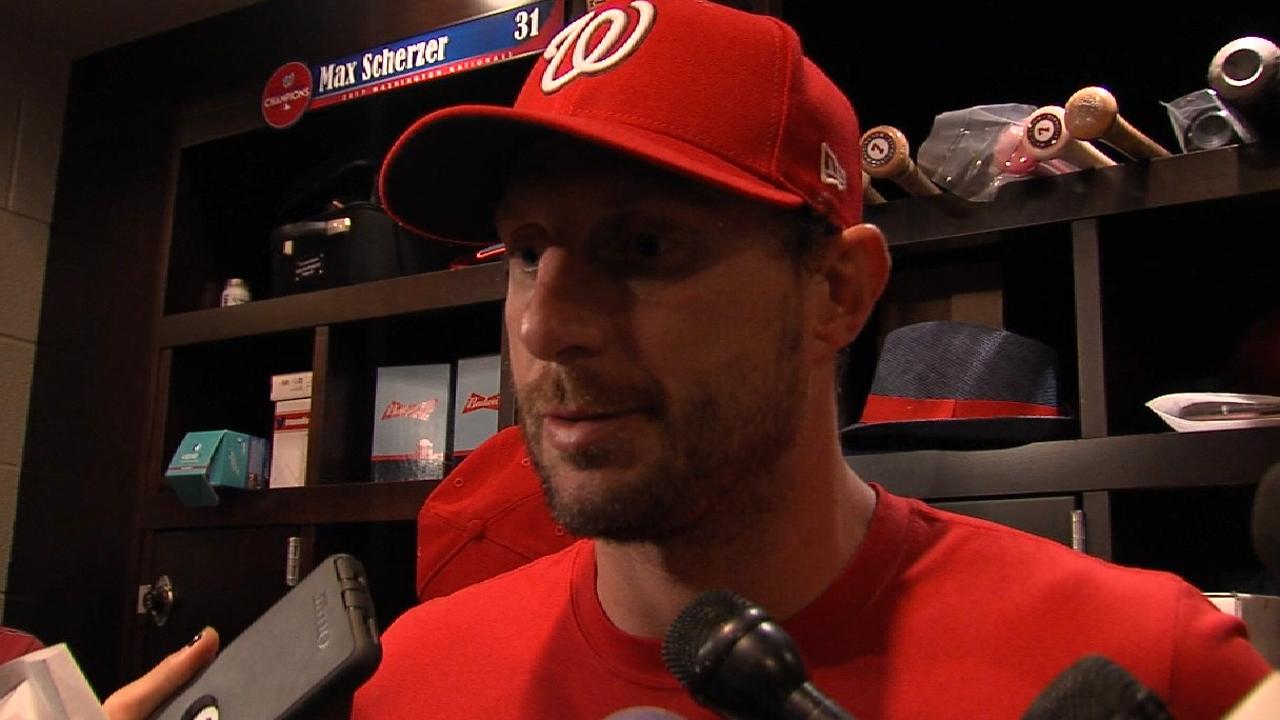 There might be some who will question whether Baker should have given the Game 5 start to Tanner Roark instead of Gio Gonzalez, whose latest early exit from a playoff start — after three innings — set the tone for this evening, during which the Nationals battled valiantly before experiencing a first-round postseason exit for the fourth time within the past six years.
Mark Bowman is a reporter for MLB.com. This story was not subject to the approval of Major League Baseball or its clubs.