"It was a little bit of Tommy Ball tonight, we call it," Giants manager Bruce Bochy said.
The right-handed-batting Tomlinson started at shortstop as the regular at that position, lefty-swinging Brandon Crawford, received a break with ace left-hander Clayton Kershaw pitching for the Dodgers. Crawford replaced Tomlinson for the ninth inning, but by then Tomlinson already made his presence felt.
Despite entering the game 0-for-14 lifetime against Kershaw, Tomlinson went 2-for-2 this time off the three-time National League Cy Young Award winner.
Tomlinson's third-inning leadoff homer opened the Giants' scoring. One inning later, Tomlinson singled off Kershaw with two outs but was denied an RBI when Nick Hundley, racing from second base, was thrown out at home plate.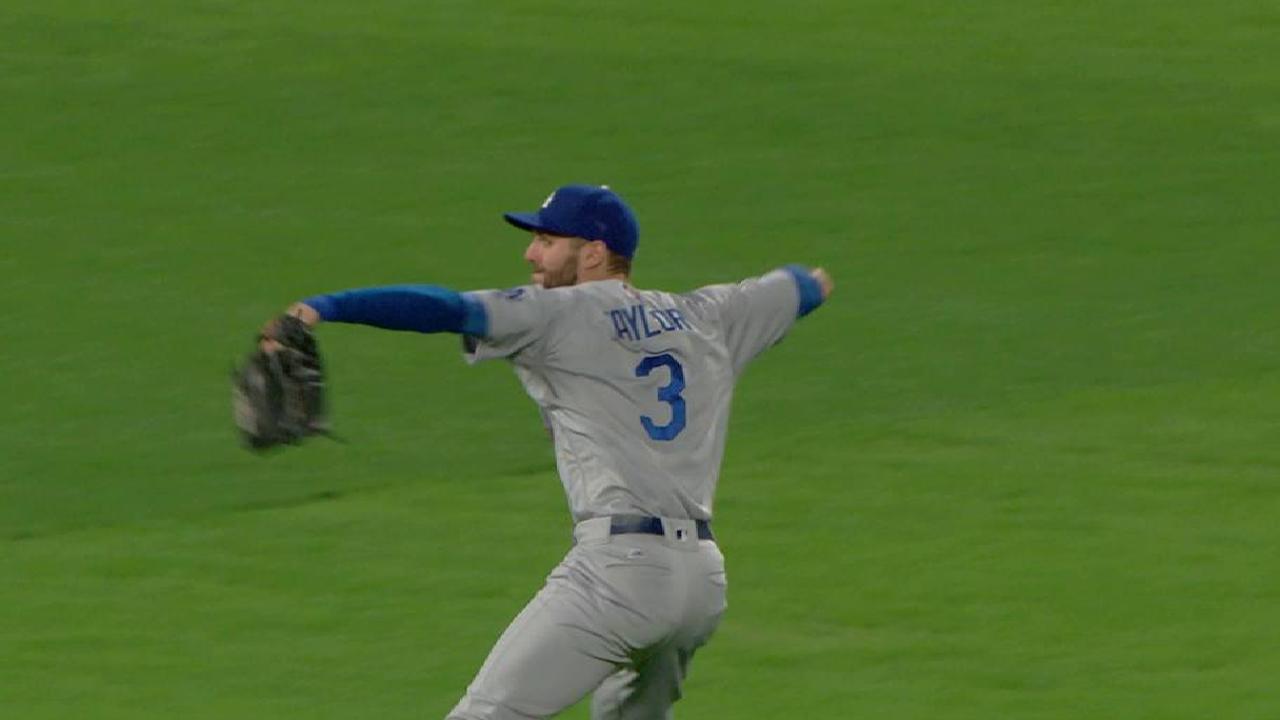 It was Tomlinson's third career home run and the first to clear an outfield wall since Aug. 23, 2015, against the Cubs. He hustled out an inside-the-park homer Oct. 3, 2015, against the Rockies.
Tomlinson was expecting Kershaw to feed him deliveries over the inner half of home plate.
"He throws a lot of pitches there and has had a lot of success against me throwing to the inside part of the plate," Tomlinson said.
But Kershaw had to abandon that strategy and offer Tomlinson a slightly more hittable strike when the count reached 2-0. Tomlinson was ready.
Tomlinson also made the game's most picturesque defensive play to end the seventh inning when he ranged up the middle for Kiké Hernandez's grounder, slid briefly on one knee to snare the ball without breaking stride and threw to first base for the out.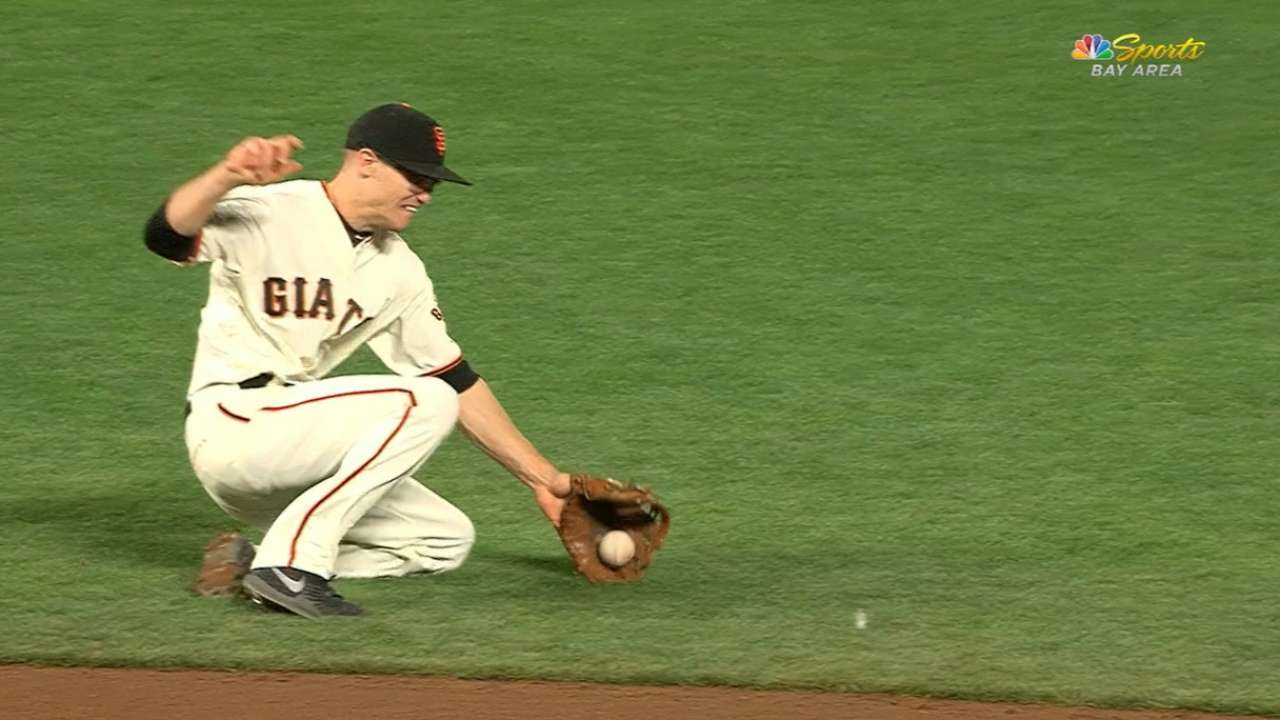 Tomlinson wasn't perfect. On a night when the Giants' defense occasionally grew sloppy, he declined to throw to first base on Chris Taylor's fourth-inning grounder and instead opted to throw to third in an attempt to retire Kershaw, the lead runner. Tomlinson's throw veered wide, Kershaw was safe and the Dodgers proceeded to score four runs.
"That definitely makes it tough when you look back at the end of the game," Tomlinson said.
Chris Haft has covered the Giants since 2005, and for MLB.com since 2007. Follow him on Twitter at @sfgiantsbeat and listen to his podcast. This story was not subject to the approval of Major League Baseball or its clubs.