"He was having a pretty good year in Detroit, so I think he just changed colors," manager Mike Scioscia said. "He's picked up where he left off. He's playing really good baseball."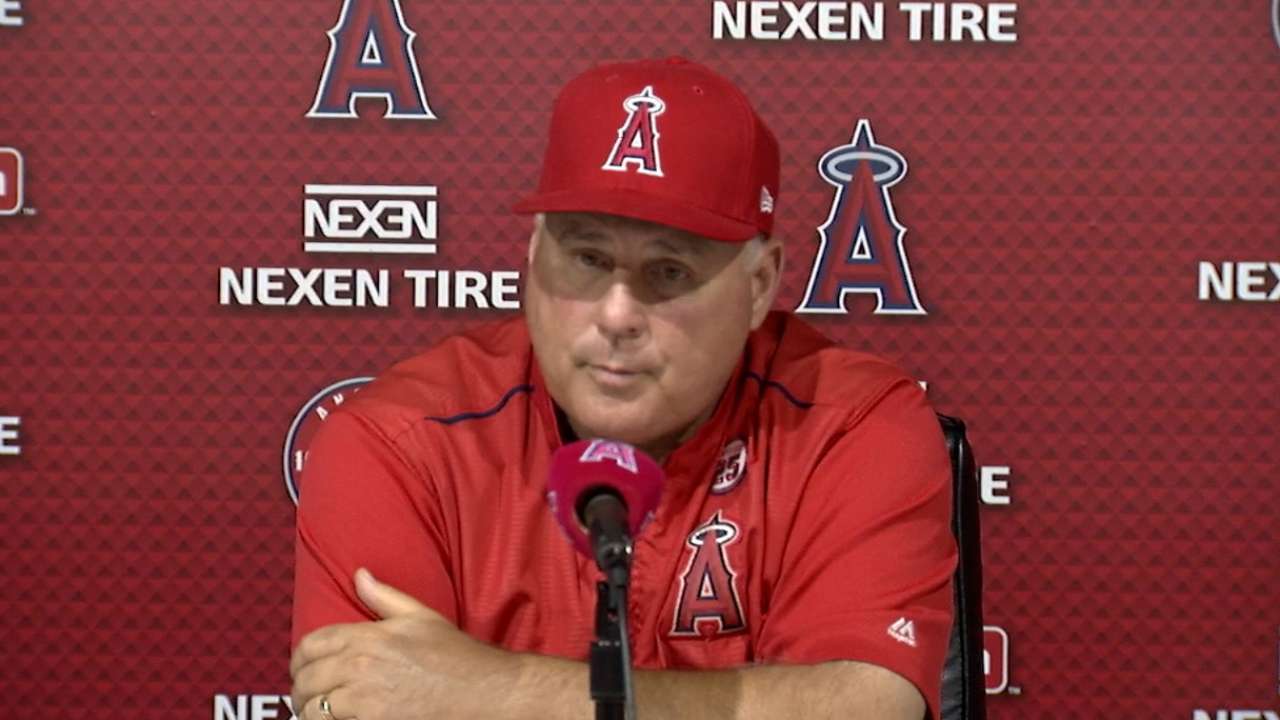 Upton staked the Angels a slim 1-0 lead by hammering a 1-1 changeup from Hamels over the left-field fence in the first inning. He then added a key insurance run with another solo shot in the eighth, launching a 408-foot bomb to center field on a 3-2 cutter. Upton, a career .294 hitter versus Hamels, is now 9-for-17 against the Rangers this season.
"I faced Cole a lot," said Upton, who set a career-high with 103 RBIs. "He mixes it up really well. You have to be ready for anything, but if you can get in your zone and lay off some pitches, you'll put yourself in a good position to hit. I was able to get some good pitches."
Said Hamels: "He has been hitting well all year and since he came here, he has really caught fire. You have to make pitches if you hope to get him out."
Upton has been a key part of the Angels' revamped offense since the waiver-Deadline trade on Aug. 31, batting behind Mike Trout and adding some much-needed depth to the club's lineup. In 14 games with the Angels, Upton is hitting .300 with a 1.006 OPS, five doubles, three homers and nine RBIs.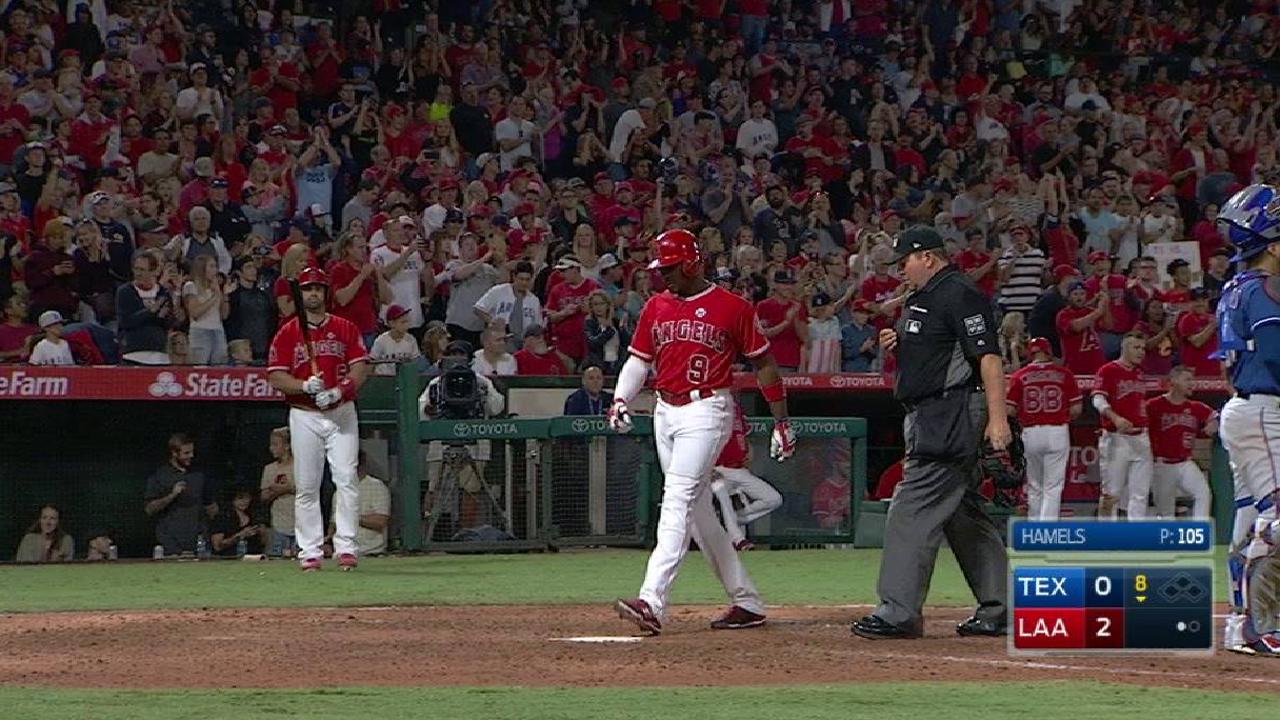 He said he's appreciated the opportunity to join a contending team and be thrust into the middle of a tight Wild Card race over the final month of the season.
"It's been different, I can say that much," Upton said. "Anytime you change teams in the middle of the season, it's going to feel different to you, but once you step on the field, it's baseball. It's been a fun couple of weeks. I enjoy being around these guys and playing meaningful games."
Maria Guardado covers the Angels for MLB.com. This story was not subject to the approval of Major League Baseball or its clubs.