The looming finale of this best-of-seven AL Championship Series presented by Camping World, features a matchup between a pair of veterans: lefty CC Sabathia gets the nod for the Yankees, with the Astros turning to right-hander Charlie Morton after forcing a win-or-go-home game with a 7-1 victory in Game 6 on Friday.
• Postseason gear:Yankees | Astros
The winning club will land a date with the Dodgers in the World Series presented by YouTube TV (7:30 p.m. ET air time on FOX), set to begin Tuesday at Dodger Stadium.
"It's going to be crazy," Astros second baseman Jose Altuve said. "I know both teams are going to go out there and leave everything they have because this is the last game for the losing team. It's going to be beautiful. I hope we have a good game, and I hope we win it."
In the opposing clubhouse, fellow AL MVP Award candidate Aaron Judge echoed Altuve's remarks: "I'm excited," he said. "What an opportunity. We wouldn't want it any other way. We've just got to go out there, try to win every pitch and try to jump on them early."
• Astros choose Morton for Game 7 start
The Yankees are seeking their 41st trip to the Fall Classic and first since 2009 when they captured the franchise's 27th championship, while the Astros are playing for their second World Series appearance. Their first came in 2005 as a member of the National League.
"It's better than talking about the season being over, I'll tell you that much," Houston manager A.J. Hinch said. "I think for us, we felt confident coming back for Game 6, we were going to have a good game. This is a difficult team across the way. We're also a difficult team to close out."
• Yanks, Astros relish chance to make history
The Astros are unbeaten at Minute Mark Park this postseason (5-0) and have won 16 of their last 18 contests at home going back to the regular season. But the Yankees have prevailed under pressure in October, no matter the setting. They're 4-0 in elimination games.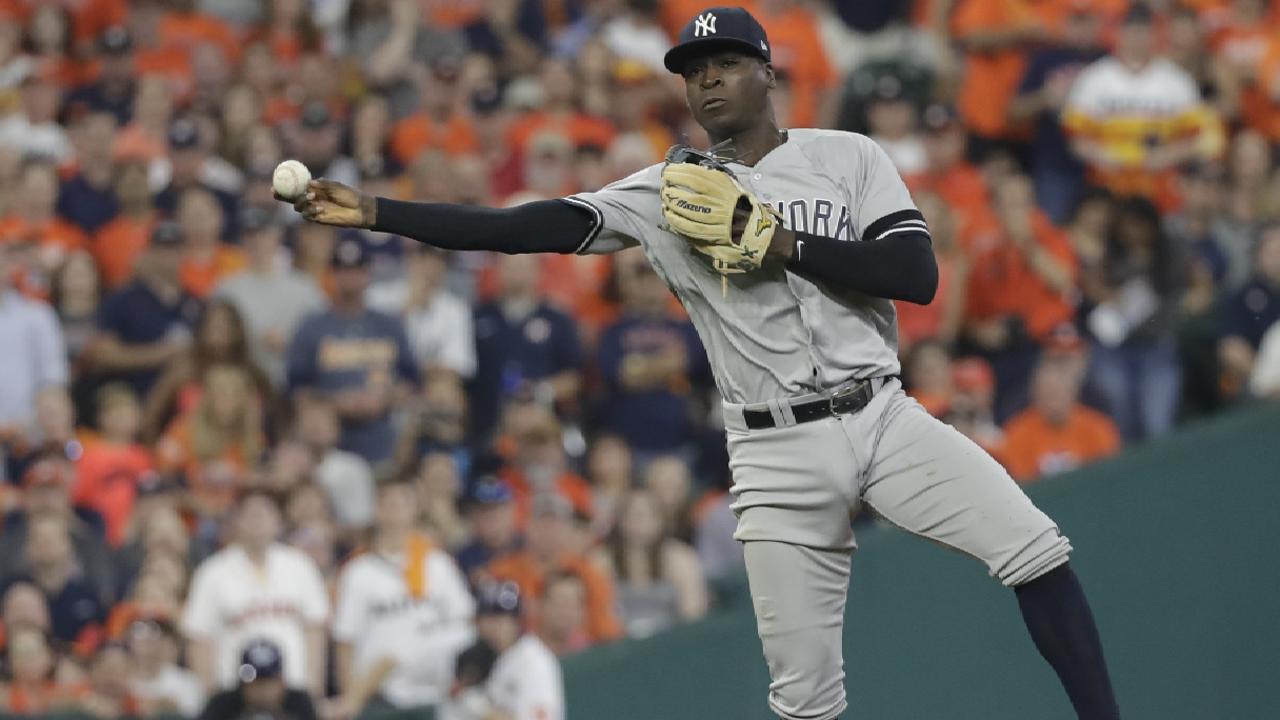 "I try not to think about it, because I think sometimes that can cause more anxiety and you can overthink things in a sense," Yankees manager Joe Girardi said. "I'm trying to treat it as win one game. It's kind of been what we talked about the whole time we've been in the playoffs. And you just focus on that."
• Yankees confident heading to clincher
Houston is riding the momentum of Justin Verlander's continued mastery on the mound and a much-needed jolt of offensive thunder found in Game 6. The Yankees, however, can find solace in the fact that Verlander's role in Game 7 will be reserved to that of a cheerleader.
Otherwise, it will be all hands on deck behind Morton, who was struck for seven runs in 3 2/3 innings in a Game 3 loss at Yankee Stadium. Morton brings with him a 3.34 ERA in 16 regular-season starts at Minute Maid Park.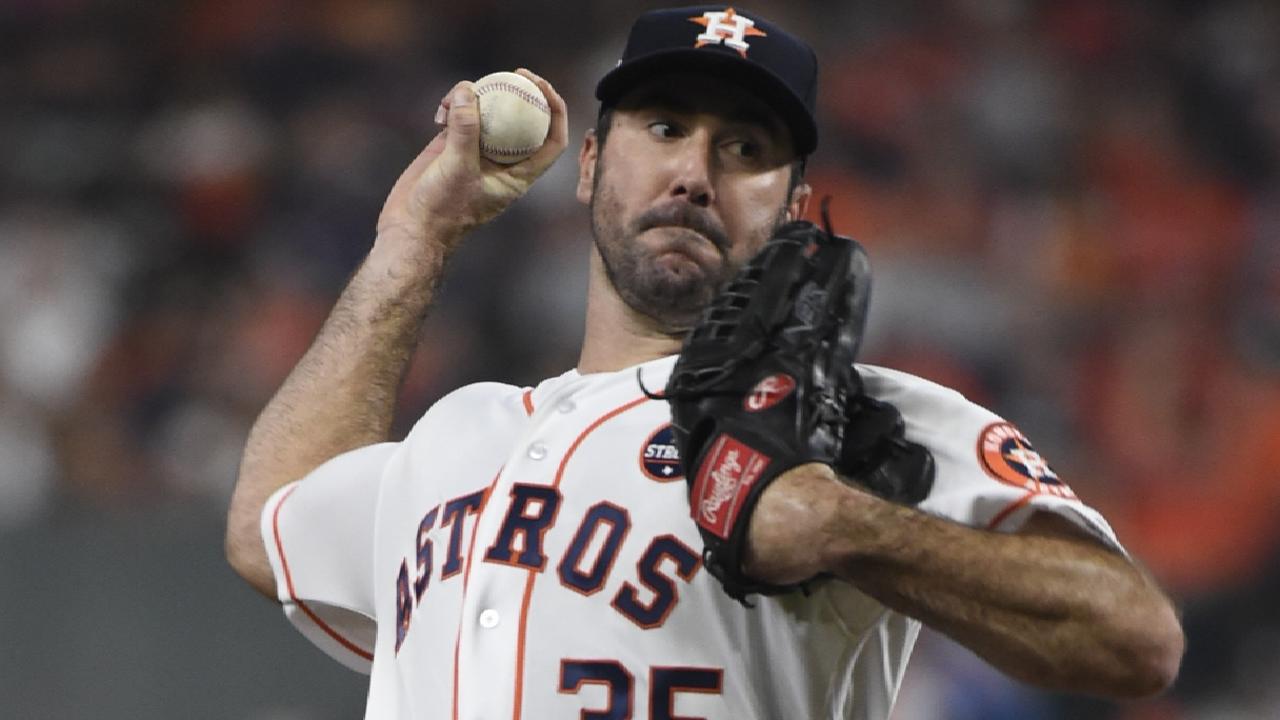 Dating to 1985, when the LCS expanded to a best-of-seven format, Game 7 home teams are 18-7. The last road club to win an LCS Game 7 was the 2006 Cardinals, though the Yankees are no stranger to the task. The franchise is 6-7 all-time in decisive Game 7s, including 4-3 on the road. But their last Game 7 road win? 1962, over the Giants in the World Series.
• Sabathia ready for Game 7 start
Sabathia will look to change that.
The southpaw, who is 10-0 with a 1.69 ERA in 13 starts this year following a Yankees loss, has 17 career postseason appearances under his belt, with a tidy 3.31 ERA to show for it. Sabathia most recently picked up the win in Game 3, giving the Yankees six scoreless innings. He has a 2.30 ERA with 19 strikeouts over 15 2/3 innings in three starts this postseason.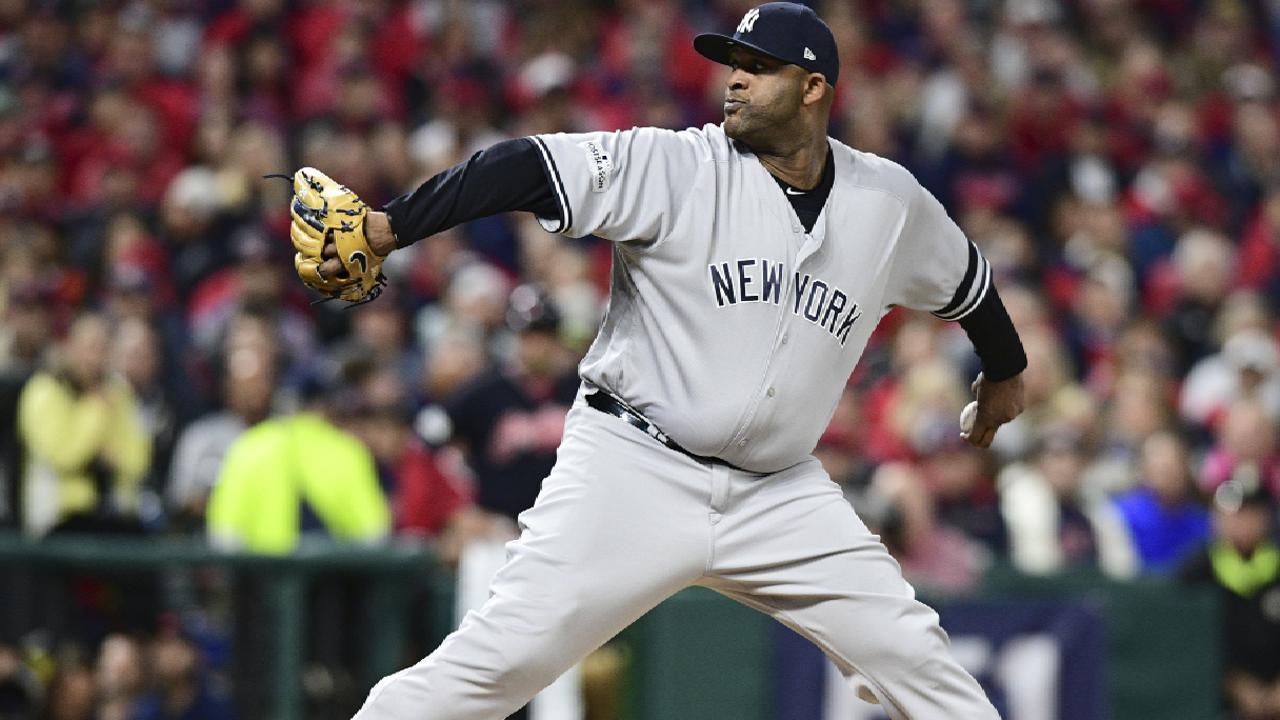 The 17-year veteran is on a quest for his second World Series title, his first coming in his first season with the Yankees in 2009.
"It's been a tough road, not being in the playoffs for a long time, and going through my personal things," Sabathia said. "It will feel good to get out there and have an opportunity to try to pitch this team to the World Series."
Jane Lee is a reporter for MLB.com. Follow her on Twitter @JaneMLB. This story was not subject to the approval of Major League Baseball or its clubs.